Not many people in this world have got sympathy for guys that go around hunting and killing animals for fun in their spare time, so it's always kinda funny hearing about the tables getting turned on them by crafty animals (albeit slightly tragic because someone has died, but I suppose you can argue it serves them right. Play with fire and you're gonna get burned.).
Featured Image VIA
We're over in Yellville, Arkansas for this one where 66 year old Thomas Alexander was off hunting deer for the umpteenth time in his life. Thomas shot a deer and went over to check if it was dead, but when he was close it rose up and gored him with its antlers, leaving several puncture wounds all over his body.
He was able to phone his family and inform them of his location, but later died in hospital. It's not known if he died from the puncture wounds or a heart attack because of the shock of the incident. Here's what Keith Stephens, from the Arkansas Game and Fish Commission said the following about the incident: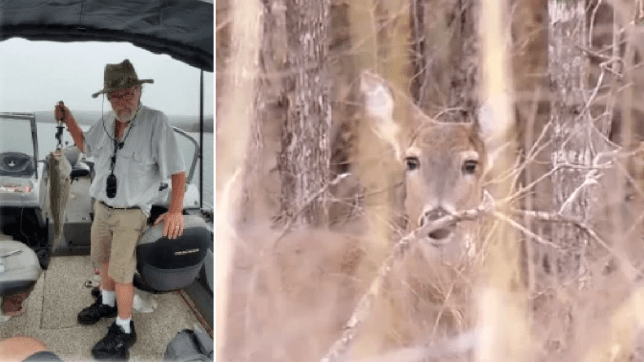 I don't know how long (Alexander) left it there, but he went up to check it to make sure it was dead.

And evidently it wasn't.

It got back up, and he had several puncture wounds on his body.

I've worked for the Game and Fish Commission for 20 years, and it's one of the stranger things that's happened.
I guess you gotta feel sad for his family and friends because Tom was probably a decent guy, it's just a shame that hunting is pretty much ingrained in the lifestyle of places like Arkansas. You've gotta think as well that he probably killed so many animals in his life, it's only fitting that one took him at the end of it. Sounds like he had a good innings as well. RIP.
For more of the same, check out this story about a big game hunter getting trampled to death by an elephant. Ouch.