I still can't really get over why people hunt wild animals and kill them for fun, so I always slightly enjoy these stories where those people end up getting their comeuppance.
Featured Image VIA
We're over in Alaska for this one, where a 28 year old man named William McCormick is in critical condition after the bear he shot ended up falling on top of him. McCormick shot the animal on September 29th and it rolled down the slope it was on, eventually wiping him out and landing on him. A rock that was dislodged during its fall also hit him.
McCormick was flown by air ambulance to the hospital in the city of Anchorage and he is now fighting for his life, having sustained life threatening injuries. Here's what the Department of Public Safety Dispatch had to say about the incident: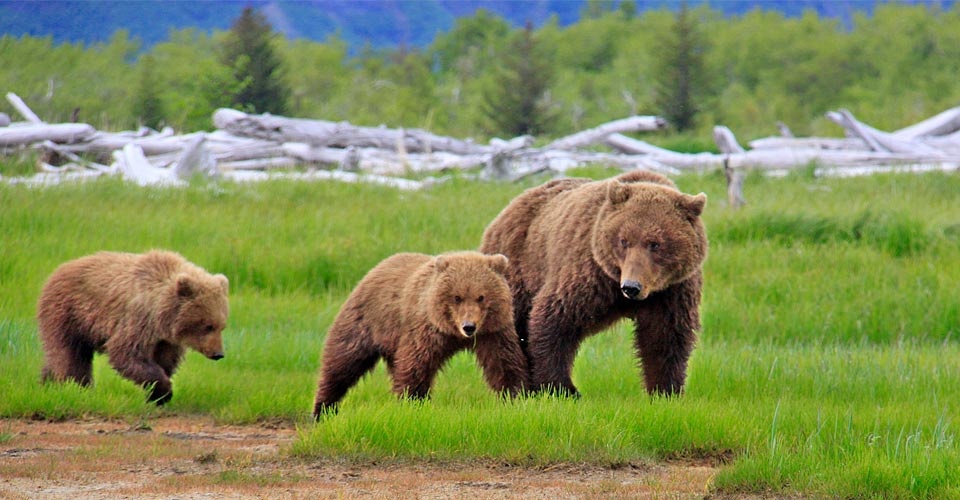 On 9/29/18 at approximately 1208 hours, Soldotna Public Safety Communications Center received notification via an in reach device about two individuals in distress above Carter Lake.

The pair were hunting in the area and shot a bear above them on a ridge. The bear rolled down the slope dislodging rocks in the process.

One hunter, identified as William McCormick, age 28 out of JBER, was injured when he was struck by both a rock and the bear.

His hunting partner, Zachary Tennyson, age 19 of JBER, was uninjured. Alaska State Troopers, Bear Creek Fire Department, Moose Pass Volunteer Fire Department, and Lifemed all responded to the scene. McCormick was hand carried to a Lifemed helicopter and transported to Anchorage Providence with life threatening injuries.
Now, obviously I don't want McCormick to die, but the fact is that if he hadn't have been out there hunting innocent animals for his own enjoyment then he never would have found himself in this situation. Let's hope he pulls through and this makes other people look at the fact that hunting animals is dangerous and doesn't really benefit anyone.
For more of the same, check out this story about a big game hunter getting trampled to death by an elephant. Always likely to happen.