Rodrigo Alves AKA The Human Ken Doll has made quite a name for himself over the last few years thanks to his extreme surgical procedures that have made him look a bit like a Frankenstein plastic doll.
Featured Image VIA
Although he claimed to be planning even more extreme surgeries, in his most recent statement he reckons he is done with plastic surgery following an embarrassing incident at Dubai Airport.
Apparently Rodrigo, 34, who has had nearly 51 operations, was detained at the airport because he "didn't look anything like his passport photo".
In addition to his 51 operations, the Human Ken Doll has had 103 cosmetic procedures, spending a total of £373,000 on transforming his appearance. But after he travelled to Dubai to open a new hotel and club called Base, he has promised to never go under the knife again.
Customs staff held him for three hours, where he claims he was not "treated well", purely because the passport photo looks completely different. Well yeah, obviously, but surely the staff could've figured out that he'd just had loads of surgery. Just look at his face: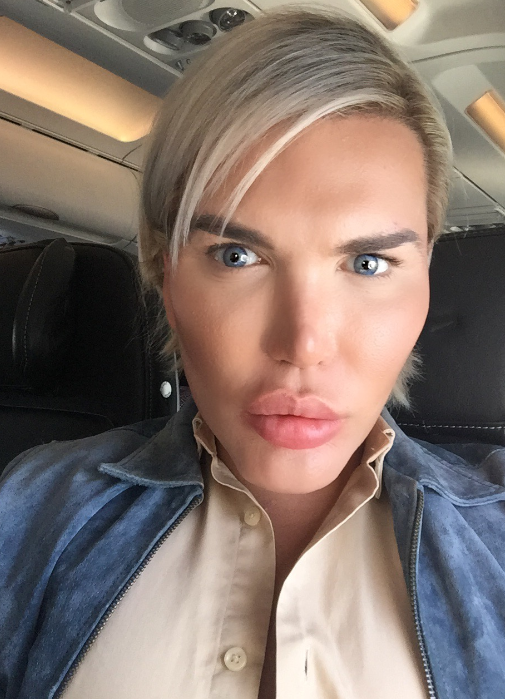 Although Rodrigo promises to avoid the surgeon's knife, apparently it's only temporary – until he gets his passport updated. So although his face might finally get a break, it's probably not going to last for long.
Images VIA 
This announcement comes shortly after Rodrigo announced that he's planning on eventually having a sex change so he can turn into a Human Barbie. Make up your mind mate – your body can't keep up.