So by now I assume everyone has seen Huey Morgan "storm" off stage on last week's Never Mind the Buzzcocks.  Upon reviewing comments on Youtube, Facebook and the majority of major newspapers who picked up the story, as well as the reaction this episode seemingly elicited from viewers (judging by countless comments), I am afraid to say I have lost hope not only for the music industry, mainstream television, but also the majority of bandwagon riding consumerists who follow the leader at the drop of a hat (or a mug in this case).
OK, so did Huey Morgan overreact?  Maybe… Maybe smashing a mug on the table was a bit of a shock for comedians such as Phil Jupitus (whose steady decline into the realms of the unfunny have been documented extensively by Never Mind The Buzzcocks), yet for me the shock was that Huey didn't smash the mug in the face of the one from Rizzle Kicks with hair and a big mouth (although smashing it over his alien head brother would have been a more sure shot).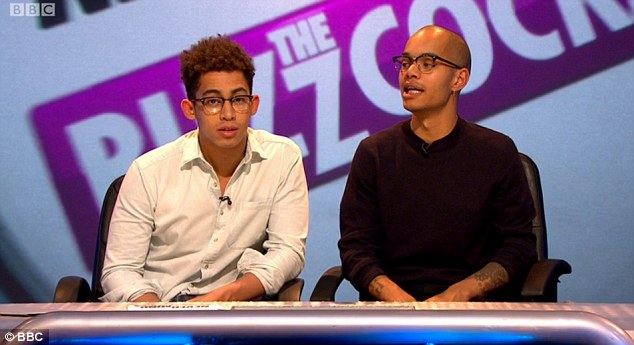 The fact that the viewing populous apparently have sided with the 'Rizzle Shits' or whoever they are speaks volumes towards the conformist nature of the "top 10" mentality that prevails in modern Western society, in which we praise utter crap and shun real talent.  Don't get me wrong, I'm not saying Huey Morgan is a modern day Shakespeare with lyrics such as "riding around in a stolen police car", but I would rather listen to "Scooby snacks" by Fun loving Criminals than any of Rizzle Pricks' 'songs'.  In fact I'd rather go all Vincent van Gogh and chop both my fucking ears off than sit through a playing of their album.  Huey Morgan may be a bit of an arrogant dick; however the sheer obnoxious behavior exhibited by the teeny hip-poppers overshadowed Morgan's 'violence' ten-fold.
It's plain to see that they continue to push Huey's buttons; I mean who wants the Rizzle Kicks taking the piss out of their work?  Huey has even been a host on the show so perhaps a little more respect was due.  People who say Rizzle Kicks reacted really well are also foolish, they merely laughed like anyone of the 'popular kids' at school who are suddenly confronted with someone who would rather kick the shit out of dweebs like them than spend hours on their hair.  Take note at this point; This 'Walk-off' is in no way similar to Preston's.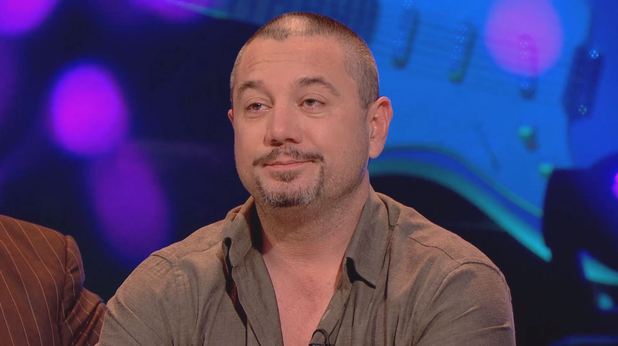 Never Mind the Buzzcocks, up until this season, has been a show that pokes fun at the mainstream slew of shit we are force fed on a daily basis.  However this week, Rizzle Kicks, a prime example of what was once rubbished on the show, in fact hosted it.  Peter Andre came off as less of a dick when he hosted for Christ's sake! Perhaps the target audience of NMTB has changed in the last couple of years; maybe they feel to save ratings they indeed have to atone for the cretins who attend Oceana on a Wednesday and have commercial poster boys such as Rizzle Kicks host.  What is for sure is that the show is miles away from where it started and former hosts such as Simon Amstell and Mark Lamarr, undoubtedly have to watch new cringe-worthy episodes in the same way one looks at a car crash on the M25.  On a side note, shame on you Noel Fielding, by standing up for Rizzle Kicks, you have become part of the problem I thought you opposed.
If I have offended anyone who thought this was a victory for Rizzle Kicks and ultimately a victory for the capitalist, brain numbing, top-shop clones, then fuck you.  Rizzle Kicks are shit for many reasons, a main one being the fact that they have contributed to the dilution of a musical genre that sparked a cultural revolution.  That musical genre is the now endangered species of  Hip-Hop (for all you morons out there, this does not mean Plan B, Tinie Tempah, Dizzee Rascal or Kanye West).  However it is not just the damage to Hip-Hop that is worth note, it is the damage that acts like Rizzle Kicks have done to the musical taste buds of a mislead generation of iTunes downloaders.  Never Mind the Buzzcocks has gone full circle and now perpetuates the very thing it used to mock.  Next time you find yourself empathising with a stuck up, multi-millionaire pop star; stop and wake the fuck up.
Don't agree? Read Next; Huey Morgan Smashes a Mug and Storms Off Never Mind the Buzzcocks
Here's a quick reminder as to why Fun Lovin' Criminals will forever be superior to Rizzle Kicks (also check out Huey's BBC Radio 6 show);
[yframe url='http://www.youtube.com/watch?v=JFSLFBAJdBI']