The results are in and it looks like House of the Dragon has absolutely trounced Rings of Power thus far, drawing 4.8M viewers for its premiere episode compared to 1.8M for the LOTR series, which is a pretty sizable difference.
I'm not sure how much these numbers matter in the grand scheme of things now that we live in a world of streaming and Jeff Bezos is out here spending over a BILLION dollars on season 1 alone, but no doubt there'll be some very happy nerds out there who treat Game of Thrones Vs Lord of the Rings like some kind of football rivalry.
House of the Dragon saw 3 million more viewers for its premiere in the United States than its rival, The Rings of Power. Without bias which show are you enjoying more?
Via: @samba_tv #HouseoftheDragon #HOTD pic.twitter.com/GbuWXyWCIE

— out of context house of the dragon (@oochotd) September 6, 2022
It was a pretty bold move for Amazon and Jeff Bezos to launch Rings of Power in direct head-to-head competition with House of the Dragon, even with Game of Thrones coming off the massive disappointment of the final season, whereas LOTR seems have maintained all the good will it had from the original cash cow trilogy. Not to mention LOTR being around for a lot longer and probably boasting the larger fan base overall. I'm pretty sure a lot more people have Amazon Prime than have HBO Max too, so that's another advantage you'd think they have.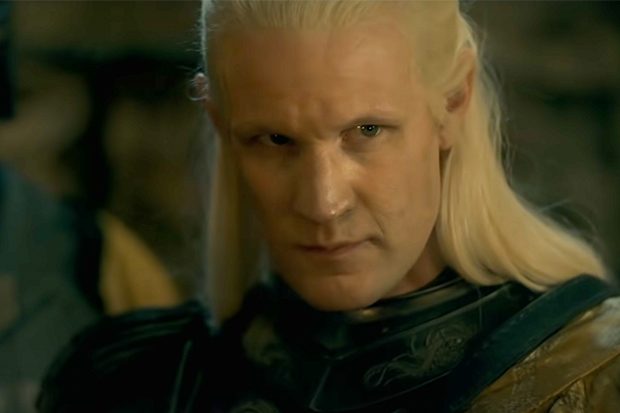 I guess it goes to show what a good job George RR Martin has done with the Game of Thrones universe that it's left LOTR in the dust. Although I'm sure loads of people are currently watching and enjoying both. Great time to be a fantasy nerd, that's for sure.
For a first look at HBO's TV adaptation of 'The Last of Us', click HERE.