The LOTR: The Rings of Power series is just a few days away from premiering on Amazon Prime Video, and Jeff Bezos is pulling out all the stops to ensure it's one of the biggest blockbuster productions in TV history.
Turns out Bezos is a massive Tolkien/LOTR fan, and so not only did he spend $250 million on acquiring the rights to 5 seasons of the show, he's also spent $450 million on the first season alone with the overall cost of the series set to 'soar past the $1 billion mark.' This would make it the most expensive TV show in history!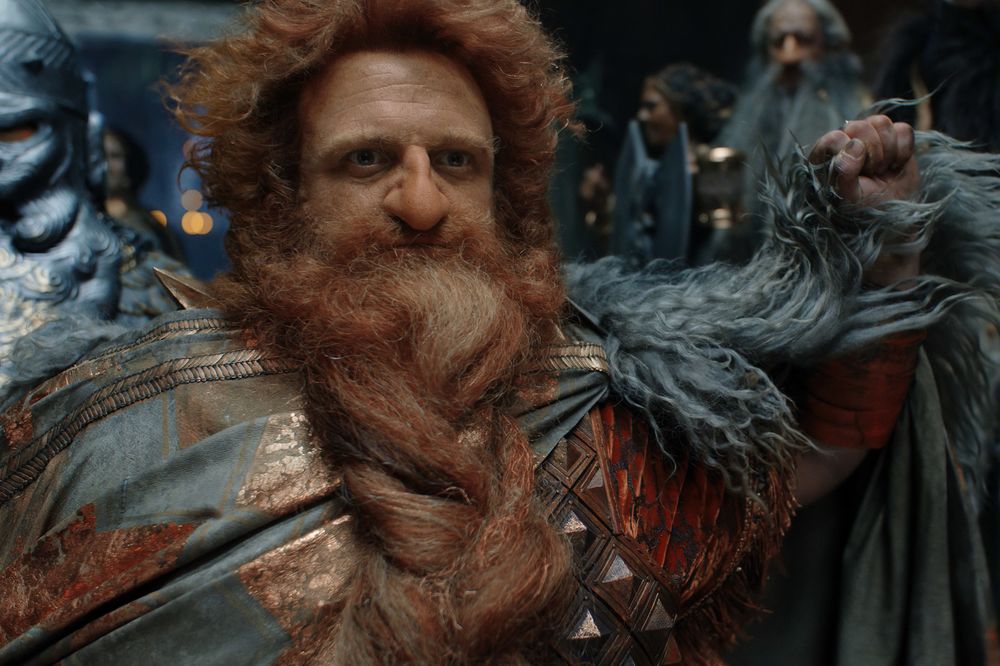 To put this into context, the new Game of Thrones prequel 'House of Dragons' is running at around $20 million an episode on production costs. If you've seen the first two episodes, then you already know it looks amazing so far and worth every penny that HBO pumped into it. By contrast, Bezos's LOTR prequel will be launching at $58 million an episode – nearly 3 times what House of Dragons is spending.
Here's the newest trailer for Rings of Power – dropping September 2nd:
So obviously this is all great news for LOTR fans who might've been worried that the series wouldn't live up to the hype. According to the article in Bloomberg, Bezos has been "deeply involved" in The Rings of Power from the start, which must be pretty awesome for a LOTR superfan to be able to produce and contribute to that world. Not to mention all this info coming out now which is kinda flexing on House of Dragons a little bit.
Clearly there's no price Bezos won't pay to ensure this show turns out completely f***ing awesome. We'll have to see whether he does Tolkien proud in a few days time. Can't wait.
For the time Bezos hired a team of Twitter trolls to defend him on the internet, click HERE. What else are you gonna do with all those billions?