A serious outbreak of Chlamydia has been spreading amongst British tourists over in the disgusting destination that is Magaluf due to the high amount of unprotected sex that everyone is indulging in this summer. Can't really say I'm all that surprised.
Featured Image VIA
If you're into grimy holiday spots and you're heading that way, just be sure to use a condom when you're getting it in because the STI is apparently spreading at an alarming rate.
Although Chlamydia is usually symptomless, it can cause discharge and genital bleeding, as well as more serious issues such as infertility and pelvic disease. Grim. A bunch of people who are already over there have taken to social media to warn of the amount of UK residents queuing up at the doctors for antibiotics to rid themselves of the infection.
One website which advertises events in Magaluf says:
On holiday, both men and women want to let their hair down and for British holidaymakers, this often involves copious amounts of alcohol. Being drunk is often blamed for someone's decision (or rather their lack of decision) to use protection.

The rise of binge drinking is associated with the dramatic increase in STDs in the UK, plus the number of teenage pregnancies in the UK is now much higher than in the rest of Western Europe.

Everybody understands that young people want to enjoy their holiday and let themselves go, but it's important to always use a condom.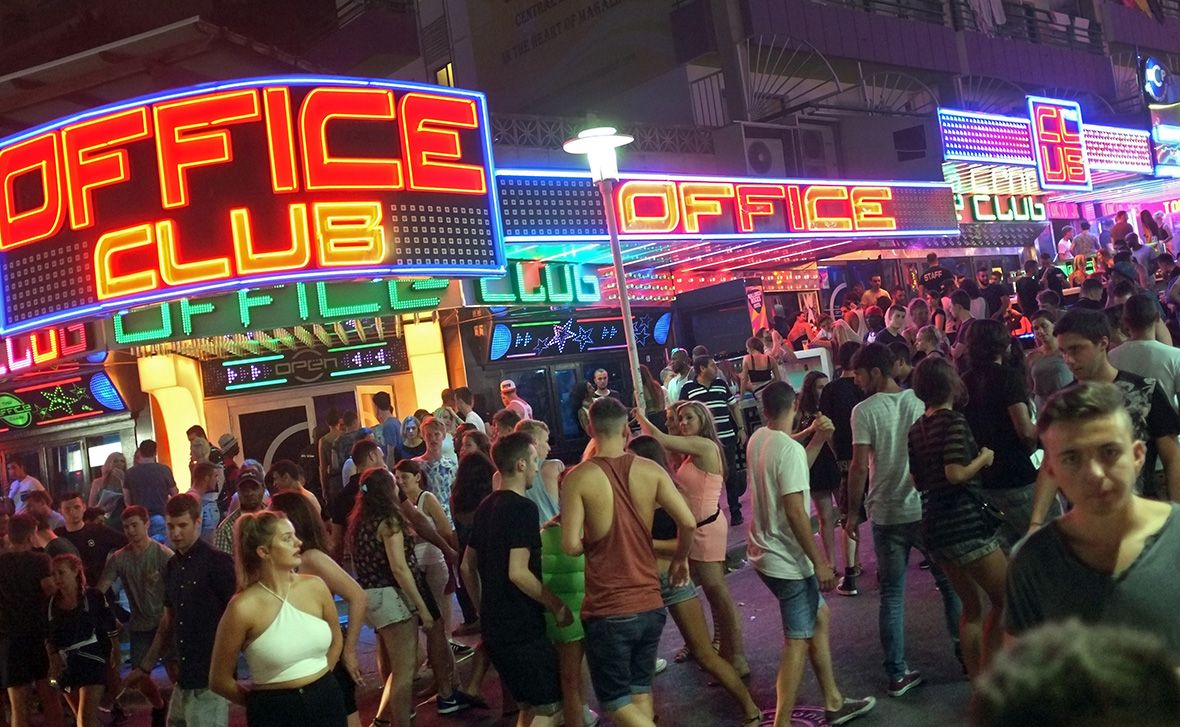 Obviously people haven't been listening to the warnings. According to the site one in five women go to Magaluf knowing they'll have unprotected sex and on average a woman will have unprotected sex with four different men while on holiday over there. With stats like that it's no wonder that Chlamydia is on the rise.
I'm quite happy to say that I've never been on one of these shitty, Brit boozing holidays and I don't think I ever will. But for those who do like to indulge in a bit of dirty holiday sex on some strip on what used to be a nice Spanish coastal town, just try to at least put a Johnny on.
To read more about holiday destinations that used to be beautiful until British people happened, click HERE.