Ryan Giggs hardly has the best reputation as a good person due to the fact that he's a notorious womaniser – even going as far to have an eight year affair with his own brother's wife – so it's probably not really that much of a surprise that the hotel he co-owns with his good buddy Gary Neville is regularly being used by prostitutes. Maybe slightly more surprising that good guy Gary Neville hasn't done anything to sort it out yet though.
Featured Image VIA
Escort Kat Lee is the hooker that's come out of the woodwork to expose the dirty goings on in Hotel Football, claiming that Manchester United employees and hotel workers regularly use the location – right outside Old Trafford – for impromptu sex sessions. She reckons she's bedded at least eight different people there since it opened in March last year.
The last guy she shagged was a man who referred to himself as Kuds and claimed to be working at Old Trafford on May 26th this year:
He told me he worked at the club but didn't say what specifically.

Afterwards he did not want to be seen with me and he wouldn't walk out with me.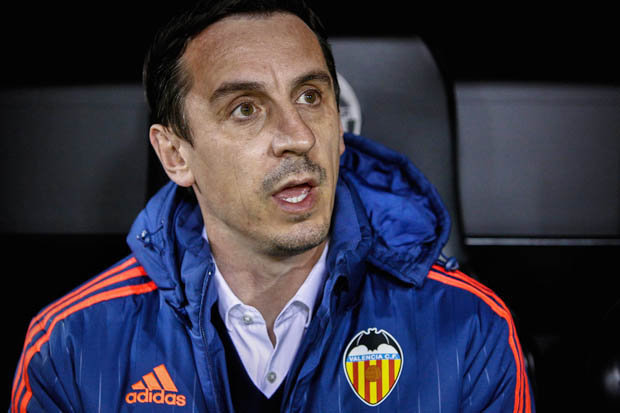 He asked me to meet him at the back of the hotel and wouldn't give me his room number.

He was so, so secretive. He even made me take the condom packet with me in my bag. He was terrified of being caught and asked me to keep it down during our hour long session.

But he's not the first to act like that in the hotel. He's the eighth to book me to the hotel through an agency, and there's 30 girls on their books. God knows how many times prostitutes have been to Hotel Football, it could be dozens.
Kat also claims that Kuds asked her to pose naked with a sign saying 'Goodbye Van', in reference to the sacking of manager Louis Van Gaal. Sounds like something someone might do.
As for all this though, I suppose it shouldn't really be that surprising that people who work in the football industry and have access to free hotel rooms wouldn't use them to have sex with hookers, is it? Probably stranger that nobody has spilled the beans on it earlier really, you can pretty much see it coming with the kind of people that end up working in those kind of jobs.
Check out what happened to Ryan Giggs £2million mansion after he got caught cheating again and his wife finally decided to leave him. It got totally vandalised basically.