If you've ever had a bad back then you'll know that they're the absolute worst and you'll also be thankful to see that there's now a hoodie that you can buy that gives you back massages all day long. Nice.
Images VIA 
It's called the AiraWear – terrible name – and was founded over in Singapore by a startup called Tware that managed to raise over $150,000 from over 1000 backers on KickStarter to fund it. Good work.
The hoodie itself is basically a regular hoodie with an inflatable vest inside it that comes with six plastic nubs which hit all the usual places on your back that you would want to get rubbed. The vest inflates via the controls in the app on your smartphone, pushing the nub into your back and mimicking the kneading fingers of your regular masseuse, only while you're at work or on the bus – and probably for a fraction of the price too. Provided it doesn't break immediately that is and you can get a fair few massages out of it – it's not coming in cheap at $250.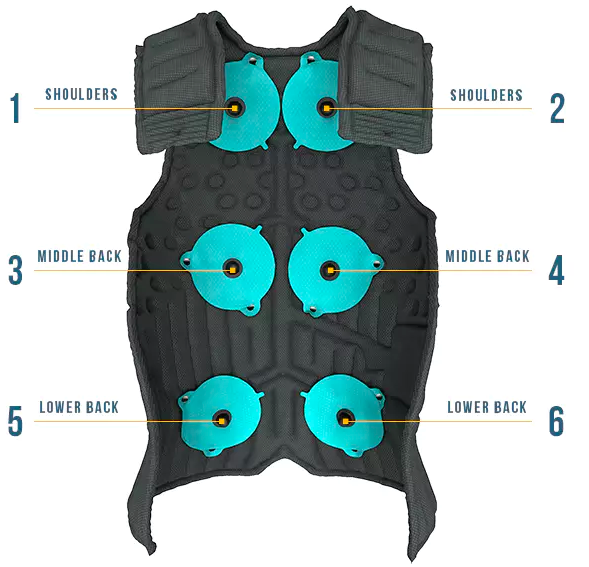 The hoodie has a three hour battery life which is chargeable off a micro USB so you can sit around all day getting massages if it's plugged in. You can probably get away with taking it on most journeys too, although it might not work so well if you're on a long haul plane ride. Gotta pick your moments in that situation.
Reviews of the hoodie have generally been positive regarding its ability to massage the subject, but some of the negative aspects of it include the fact that it makes you look like 'The Hunchback Of Notre Dame' when it's inflated and it makes a fairly loud hissing noise when it's inflating itself too. Sounds like you probably won't be getting any discreet massages at work or on the bus, but maybe when you're driving around on your own or lying on the couch huh? Better than nothing I suppose, but just not quite as good as it can be.
Positive steps though and way cooler than this hoodie with a built in vaping function.