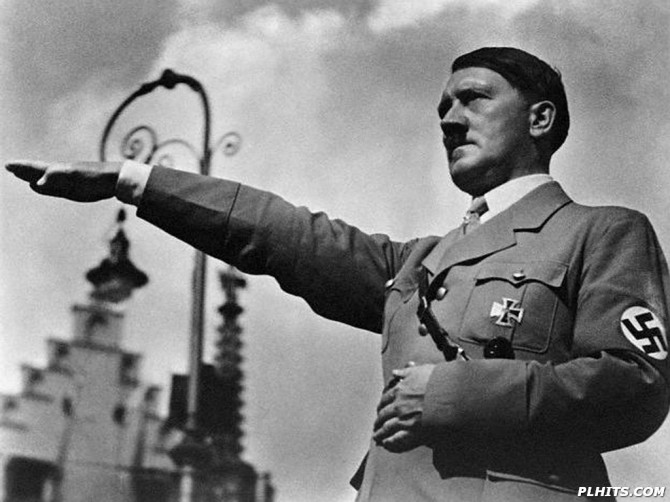 I don't know if you've heard of Hitler, but he was a bit of a big deal back in the day. Well, you know how some people claim to see Jesus in the burns on their toast or the Virgin Mary smeared at the back of their toilet bowl after a hangover shit or the reincarnation of Vishnu in an eight-armed little girl? There's the same kind of thing for Hitler; people just love to spot him everywhere, whether it be cat, fish or house.
However, it's not usually met with the same sort of reverence that religious figures appearing in everyday items, animals or people is; mostly because he wasn't so much of a deity but more of a comedian — we all have a good laugh when Hitler pops up again, because it reminds of all those horrible things he did.
Anyhoo, it would appear that American retailer J. C. Penney have gotten a bit of a buzz about themselves lately, on account of theirs being the most recent cameo reappearance by Hitler to some notice. It's cause quite a stir due to the fact it's not really someone posting a photo of their cat, or a house in Swansea, but instead a massive billboard that resides on the 405 Interstate highway just outside Culver City in California. Who'd've thought Hitler was making a move into kitchen appliances?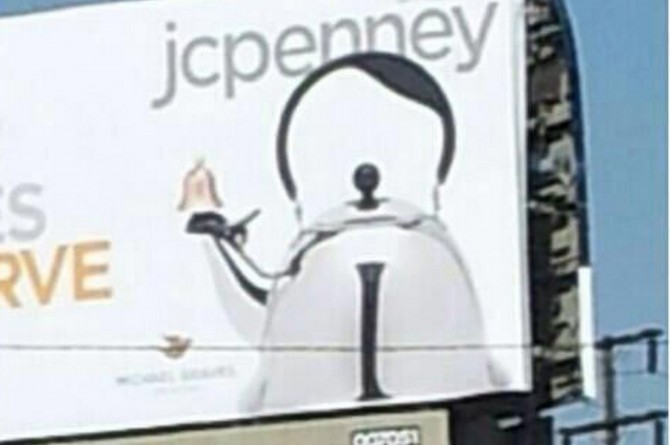 In case you don't see it, here is a handy comparative shot and a blurred shot to help mask that overtly kettle like quality on display here.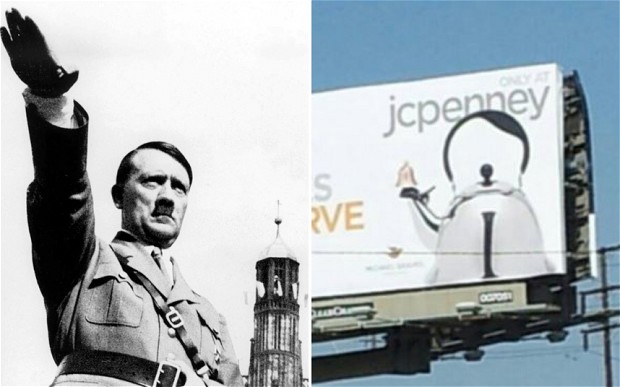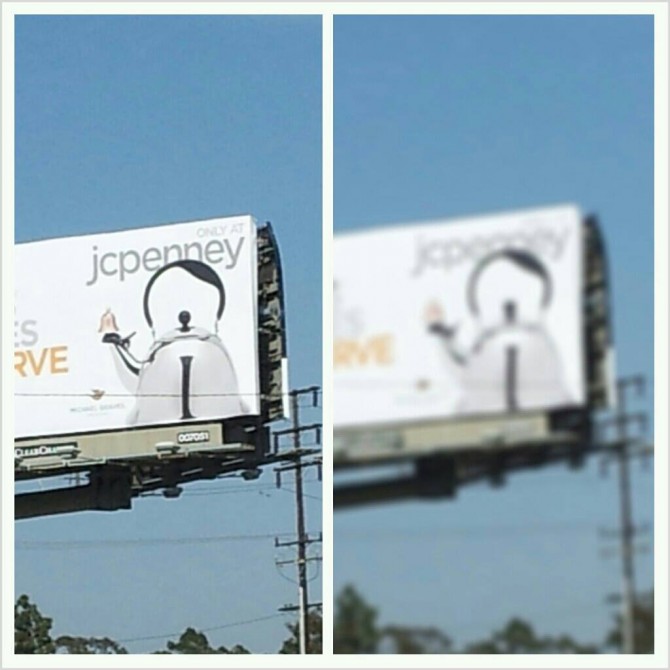 It's quite likely that J. C. Penney will have to recall that particular billboard campaign given the flack it has been receiving on Twitter and Reddit. Though, even if they do, they may have (intentionally or not) garnered a considerable amount of publicity that a differently angled kettle shot may have received. All publicity is good publicity.
While you're here, here are some of our other favourite things that look like Hitler…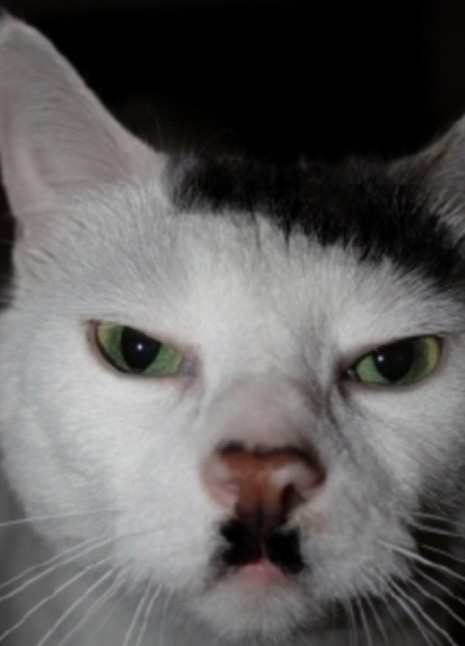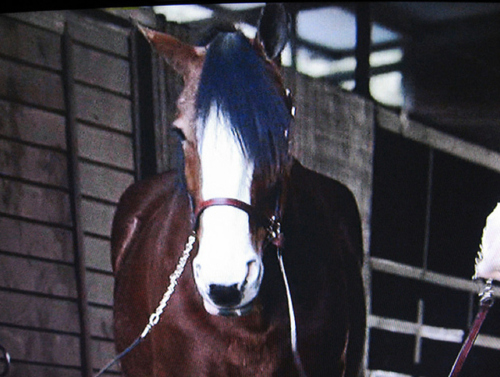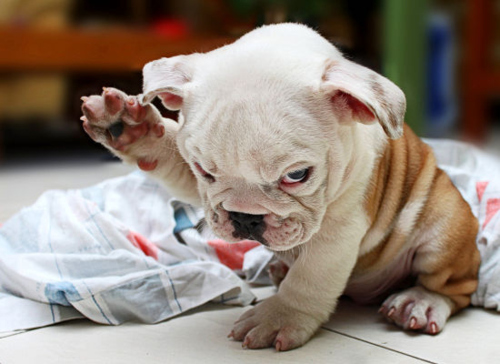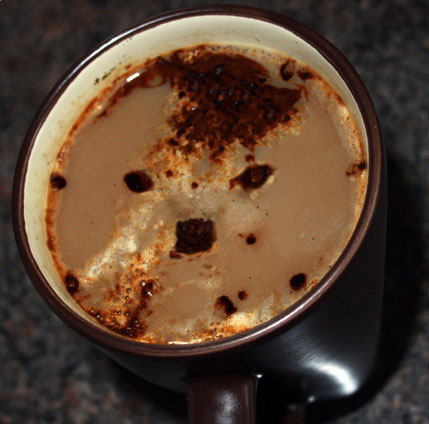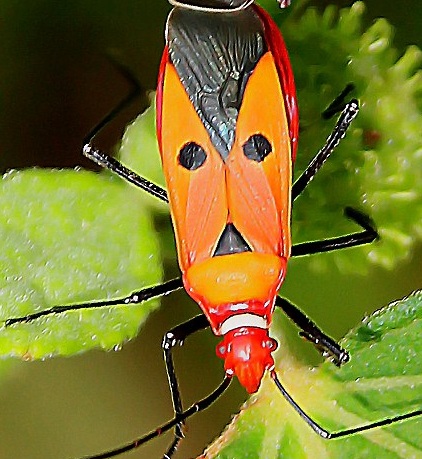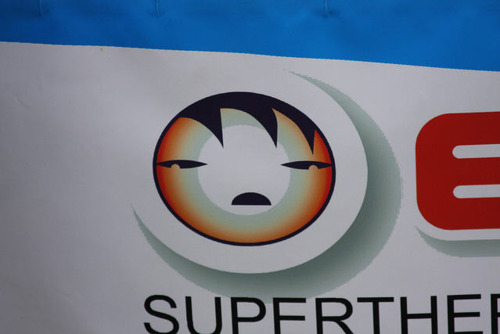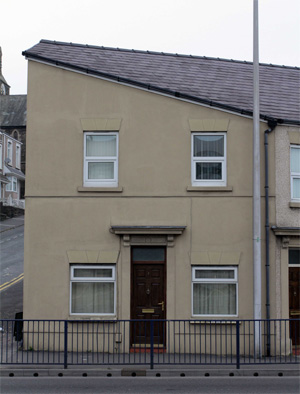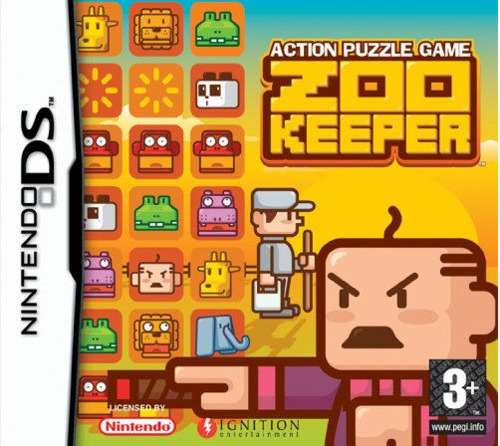 For more things that look like Hitler, check out Things That Look Like Hitler.
☛ For More Hitler In General
Meet Starfish Hitler – The Japanese TV Super Villain
History Of The Hitler Moustache
Mein Kampf Is Making A Comeback
☛ If That's Too Much Hitler