HAIR! We've all got it and we all flaunt it. Some flaunt it a little too hard and some not enough. Whatever camp you're in you've probably had a barnet malfunction at some time or other. Now let's have a long laugh at people who haven't quite got the hang of it yet. If you missed Hideous Hair Cuts And Terrible Trims #1 that's the link. Also, whilst I'm here, if you were wondering who the mega dude is at the top of both of these posts he's called Wayne Cochran and was known as the White Knight of Soul. He's now a minister in Miami. Just so you know who you're laughing at.
Before we get this roller coaster of revulsion on the road I have a request: If you see anyone in the street, know anyone from work or Uni or see anyone in Tesco with a criminal cut, please send them to me @timboynewtron and you will be in my eternal good books I swear.
So, let's start with another lizard plum, as I call them. It must have taken ages, and I see what they're doing, they're making it look like he has a lizard on his head. That's all well and good, but it's a lizard made out of hair and lizards don't even have hair. So it's a double fail if you ask me. And if it was a real lizard you shouldn't have it on your head anyway. So stop it.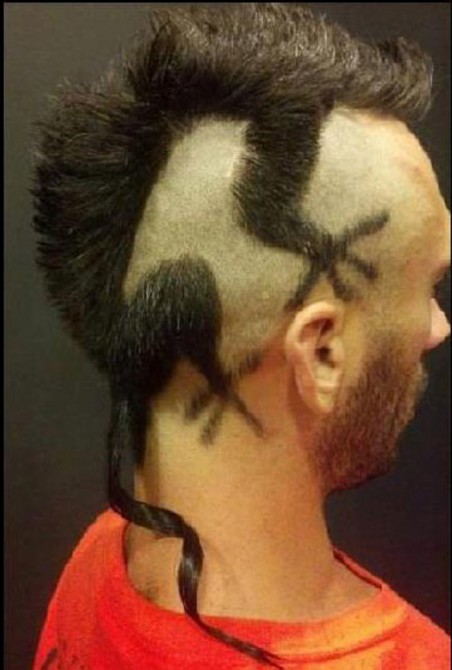 This one has got to take some serious work surely? How would you start forming such a structure? It looks like a candy floss abortion. Or something.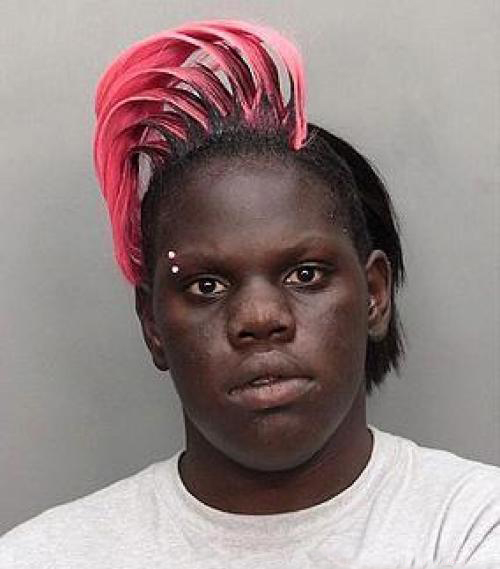 I certainly wouldn't slag her off to her face though, she looks like she bites.
☛ Read Next: Awesome Aerial And Fashion Photography Mashups