A student over in the U.S. pulled an absolute solid for his class mates recently. After the teacher promised the entire class 100% on their chemistry quiz if someone could hit the target, a kid threw a paper ball across the lecture hall and it landed in the bin. Winning.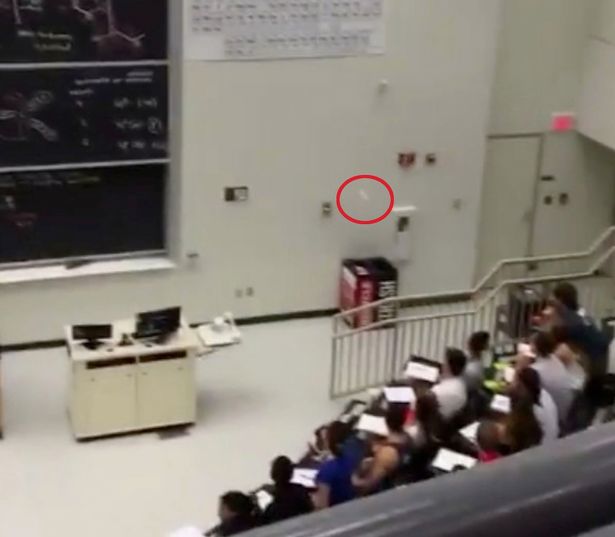 Images VIA
The shot had the whole class in uproar. I've got to say, sitting and watching while someone throws a ball into a bin isn't a bad way to pass an exam. What a hero. Apparently the teacher makes the bet every year – but he never thought someone would actually win it.
At least they won't have to come to desperate measures to pass, like this girl who lied about being raped to get out of her exam.