Celebrity Big Brother star, Storage Hunters legend & AFTV regular Heavy D was found dead this week after pals raised concerns when no one had heard from him in 2 weeks.
Featured Image VIA
It's now been revealed that the 47-year-old – real name Colin Newell – was discovered on the kitchen floor of his North London home when one of his five worried brothers, Patrick, went to check up on him. It's suspected he died of a heart attack, though there are also concerns he may have had COVID.
Heavy D had not been seen for a fortnight and was uncharacteristically silent on social media and his phone for the past week.
His brother Michael told MailOnline:
He last spoke to a friend of his a week ago because the pair of them had planned to have lunch together but Colin wasn't well and said 'I'm a bit under the weather, let's make it another time'.

That was the last thing he said to anyone.

He was always on social media, he practically lived his life on it, but he suddenly went quiet for a while and that worried people.

Tommy and a few of Colin's other mates rang me and my brothers to check if we'd spoken to him. I called him on his phone but it went to answer machine.

My brother Patrick went round to see him yesterday to check on him and knocked on the door of his flat in Enfield but got no reply. He peered into the kitchen window and then saw Colin lying on the floor.

The police were called and they think he may have been lying there for at least a couple of days.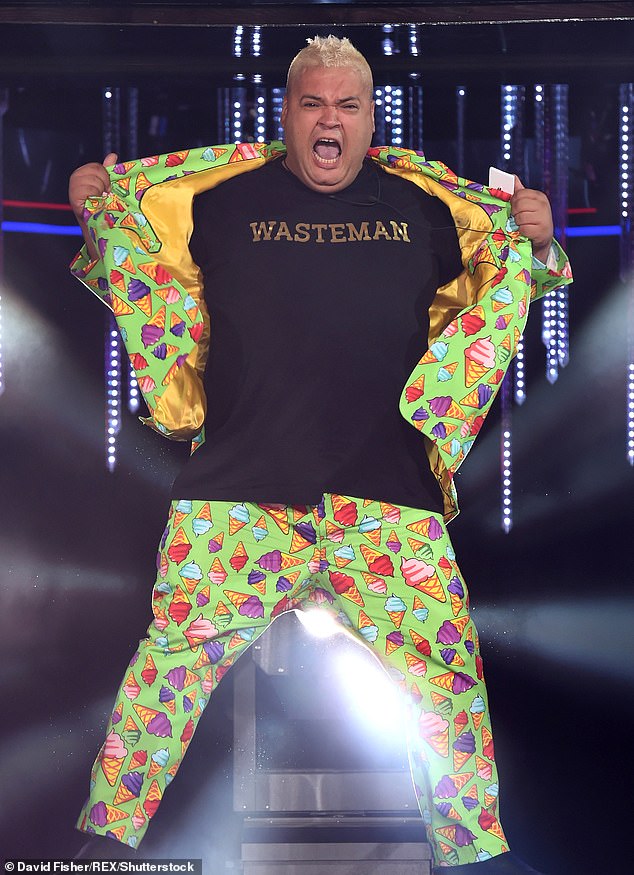 We don't know what the circumstances of his death are but I believe he could have had a heart attack.I can't say for sure though.

It's really sad. My brother was the life and soul of the party, a larger than life character who brought fun into people's lives.

I last spoke to him a month back and he was telling me about meeting Craig Fairbrass and Vinnie Jones because he was at starring in the new Rise of the Footsoldier film with them.

As a result of appearing in the film, a former friend of his, who he'd not had contact with for a while, recently came out the woodwork and was apparently calling him non-stop which was getting on his nerves.

But he was mainly a happy go lucky soul. I'll really miss him.
Man, that is sad. How awful for his bro to turn up at his home and discover his brother like that. And how awful to die alone in that way, especially at a time where it sounds like things were looking up for the guy, starring in a movie with Vinnie Jones and all.
He was such a wind-up merchant on Storage Hunters, coining his catchphrase 'Boom' and becoming the biggest star in the show's history:
He was always bringing the energy on AFTV too:
Not forgetting his legendary appearance on Judge Rinder also:
RIP to the Boominator, and thoughts with his friends and family. Be sure to check on your loved ones during this lockdown, and look after each other.
For more on the AFTV gang, here's the story on why Claude was removed from the platform.