Following the CCTV footage released earlier this month, Flying Squad detectives have now released these images from the Hatton Garden heist which goes some way to further explaining how the gang successfully pulled off their Easter weekend heist.
The featured image (above) shows an 18 inch wide hole which they drilled into the vault using a big boy Hilti DD350 drill.
This image shows what police officers found when they entered the vault — safes cracked open and strewn across the ground along with power tools including an angle grinder, concrete drills and crowbars: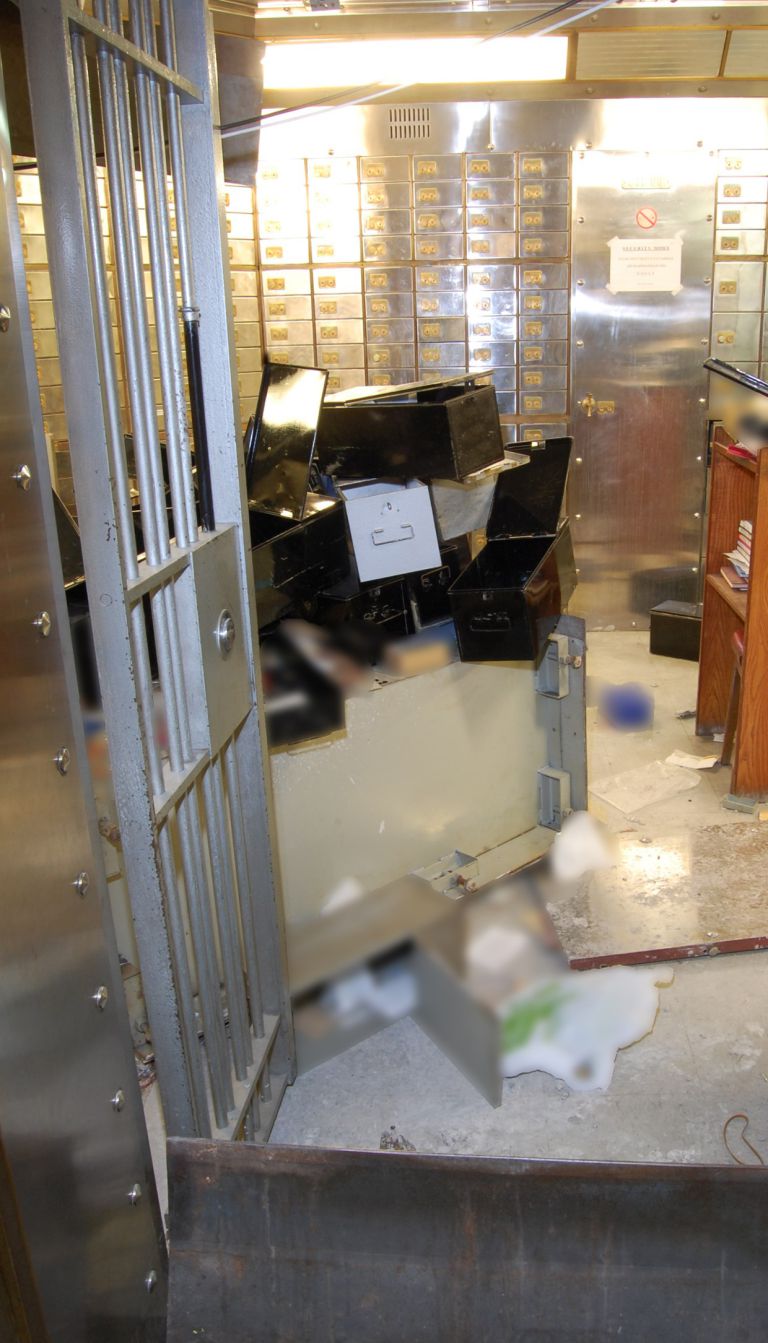 They also released this graphic showing how they believe the heist was carried out: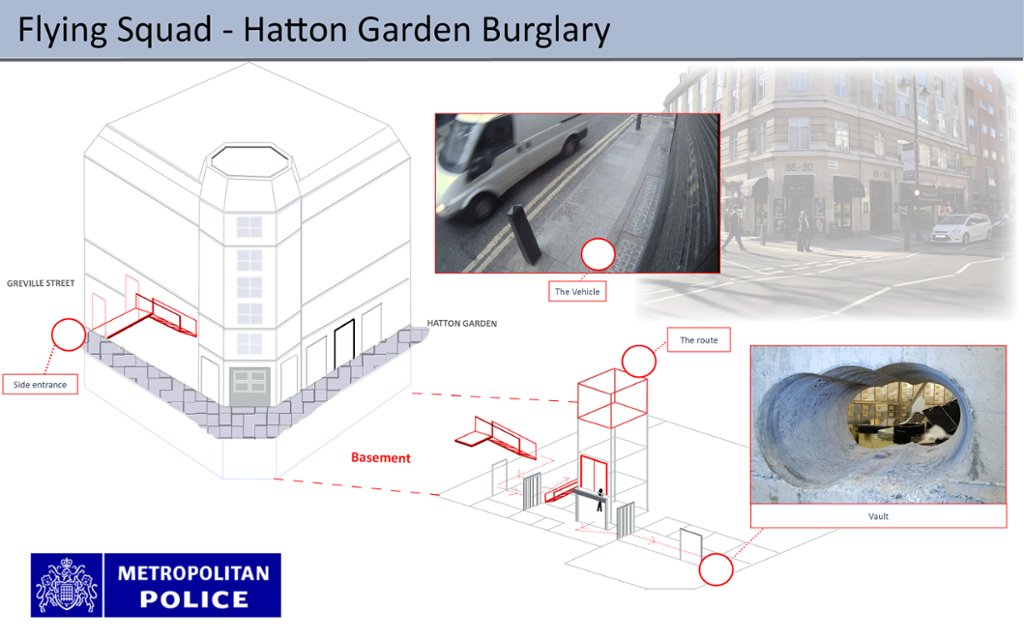 Images VIA
Police added:
The building where the theft took place is made up of a number of businesses, with a communal entrance. The safety deposit business is in the basement.

There was no sign of forced entry to the outside of the building. The thieves disabled the communal lift on the second floor and then used the lift shaft to climb down into the basement.

They forced open shutter doors into the basement and bored holes into the vault wall.
Forensic teams have so far recovered about 400 exhibits from the scene including items for DNA profiling, fingerprints and other evidence. The gang remain at large and could of course be on the other side of the world by now.
Detective Superintendent Craig Turner, head of the Flying Squad said:
We have now completed our forensic examination of the scene.

The hours of forensic work and inquiries have been vital in order to ensure we are able to exploit all investigative opportunities to their fullest extent and assist us in identifying those individuals responsible. We appreciate that this situation has been frustrating for those affected by this crime and thank those individuals for their ongoing patience and support.

Those safety deposit boxes not opened by the thieves during the burglary have been left secured as they were found throughout the examination. HGSD are in the process of making contact with owners to arrange collection of it.
Have to admit this whole thing is pretty badass, despite the fact we're dealing with professional crooks. Just like the gang that took 80% of the world's diamonds transactions in the Belgian diamond heist back in 2003.