A Pennsylvania man's mugshot has gone viral after he was arrested for an armed robbery last month, because he bears a striking resemblance to pop superstar Harry Styles.
Featured Image VIA
As per WGNTV, Jason Sanderlin, 21, is accused of brandishing an automatic rifle and ordering three people to get on the ground after kicking down the door of an apartment in the Borough of Tyrone early on the morning of January 21, according to charges filed by state police.
Many people, myself included, aren't convinced that the suspect isn't Harry Styles, who probably just got bored of travelling the world/shagging supermodels/partying on yachts/wearing dresses and thought he'd seek out a new thrill in the world of armed robbery. He even changed his name to 'Jason Sanderlin' and got a '33' tattooed on his forehead to throw us off the scent!
I mean come on, you can't tell me this isn't Harry Styles, formerly of One Direction fame: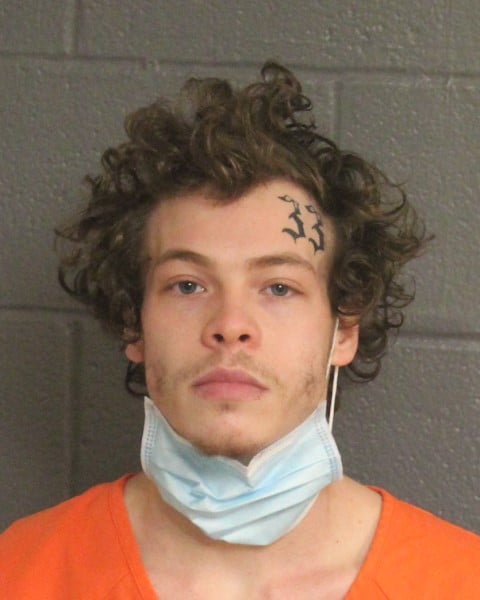 Ever seen both of them in the same place at the same time? Exactly.
In all seriousness, I can't believe this bloke hasn't taken advantage of the fact he looks like Harry Styles and translated that into countless sexual encounters, but rather decided to get a tattoo on his forehead and have himself arrested for armed robbery. Talk about cocking up your blessings!
It turns out there is one massive physical difference between the pair though (aside from the '33' tattoo on Sanderlin's forehead). Mr Watermelon Sugar Harry Styles stands at an enviable 6'1″ tall, whereas Mr 33 Jason Sanderlin… is only 5'4″. Ouch.
Another difference worth noting is that Harry Styles could pay off a $200,000 cash bail in no time. Jason Sanderin? Not so much. Boy it's gotta suck being a miniature version of Harry Styles in a Pennsylvania prison. Good luck to the lad.
For the time a homeless man accused Harry Styles of offering him cash to have some 'fun' at a hotel, click HERE. I know who I believe.