UK comedy legend Harry Enfield is in hot water today after using the racial slur "coon" in an interview where he was defending blackface.
Featured Image VIA
Harry was debating the issue of TV shows like Little Britain and the League of Gentlemen being removed from streaming services due to their use of blackface, and while arguing his stance with fellow comedian Ava Vidal, the 59-year-old used the word when referencing older, offensive comedy routines.
Listen below:
In text:
Obviously, Al Jolson or GH Elliott who played the Chocolate Coloured C**n, in the thirties, they perpetuated the myth of the happy negro, who was very happy to sing under the crack of the whip. Obviously that's deeply offensive.
Radio 4 host Nick Robinson pointed out that many listeners would find Harry's use of the slur offensive, to which Harry pointed out "Well that was his name on stage". Which is a vital and fair point.
Regardless, people were not happy:
Hi @bbcradio4

Your sham of a programme this morning with Harry Enfield gleefully using coon while making zero apology for blackface, plus producers trying to frame this as a two sided debate was singularly the most disturbing radio I've heard in years.

Pure fucking garbage.

— Stan Collymore (@StanCollymore) June 11, 2020
Harry Enfield on @BBCRadio4 this morning. Like you gotta be awake for a few hours before that unlocks. No normal person wakes up with coon on their lips.

— Remi Ryans 🌻 (@AnansiRyans) June 11, 2020
Good god Harry Enfield on Radio 4. Congrats Ava Vidal for keeping your cool. #radio4 the segment would have been a whole lot more interesting hearing what @thetwerkinggirl had to say in full and leaving out some idiot saying the word coon (?!) Hadn't even had my coffee yet.

— Georgia Rose (@geogi_rose) June 11, 2020
Not only defended blacking up by way of it being just 'commentary' but then just casually threw in the word 'coon'.
Don't know if he was always like this but certainly in the last few years, Harry Enfield has become a smug little wanker!

— Taffy (@TGFMichaelRosen) June 11, 2020
Well I mean it's pretty insane that these people and many others are ignoring the context completely – which is that Harry Enfield was referring to a character in the 1930s while also conceding the character was 'deeply offensive'. This is the character, by the way: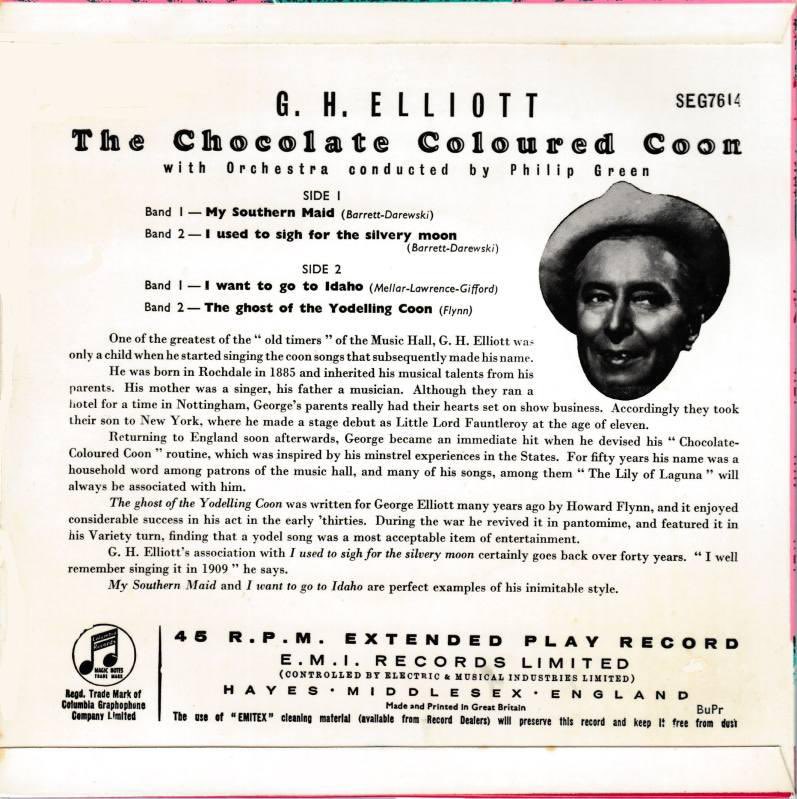 I guess what they're really pissed off about is that Harry Enfield defended blackface, with his main point being that he wasn't happy that he 'would not be allowed' to satirise a non white Prime Minister.
He said:
But I've played Margaret Thatcher, John Major, Tony Blair, David Cameron – four Prime Ministers. Say if Rishi Sunak became Prime Minister. I would find it difficult that I would not be allowed to play him because of the colour of his skin.
It's an interesting point, though there's a lot to the history of blackface (such as the character he mentioned) which supports the idea that it should remain a thing of the past. Like I said that's probably the key reason why Twitter is mad at Harry Enfield, and they're taking his use of the word "c**n" out of context for extra ammunition. That's the internet for you.
For the TV presenter who went full-on 'blackbody' in support of George Floyd and somehow didn't see the backlash coming, click HERE.