Japan is renowned for being at the forefront of technology, the forefront of gadgets and the forefront of weird. The Harajuku area of Tokyo is the height of weird as far as Japanese fashions go. Broadly speaking it's the area running from Harajuku station to the Omotesando area, but that doesn't mean much unless you know Tokyo I guess.
It's basically a three block region where the young fashionistas of Tokyo gather to show off their look. And there are some pretty strong looks going on I can tell you.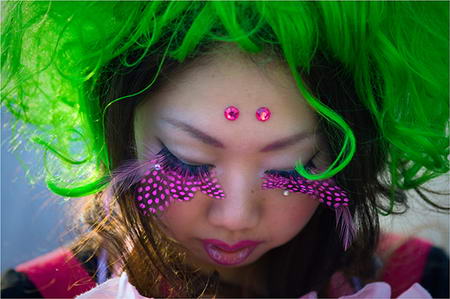 During the Edo period in Japan (1603 and 1867) the area was nothing but crappy farm lands where farmers struggled to grow any kind of decent crop. It was a far cry from the vibrant, throbbing colours of the Harajuku today. It wasn't until the 1970's that the area came into its own and started being a hot spot for mad looking fashion followers.
A shop selling fashion clothing and accessories, furniture, and other tat, 'Palais France', was constructed in Harajuku. Then, in 1978, the fashion outlet 'Laforet Harajuku' opened, and Harajuku came to be widely known as the centre for fashion apparel.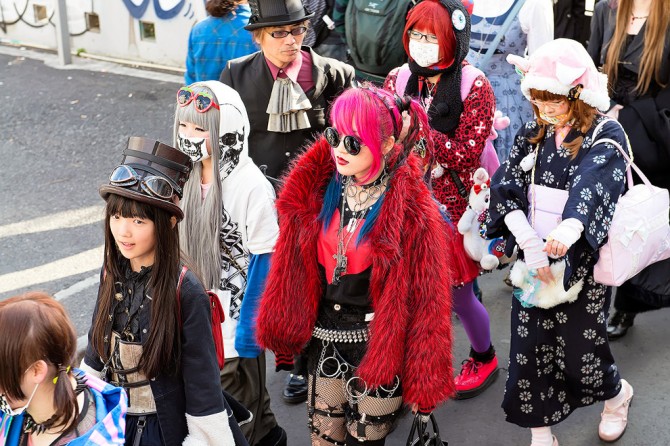 In the 1980's a large area was pedestrianised and as many as 10,000 youths would congregate and hang out. Looking at each other. The 80's saw the rise of the Takenoko Group or Takenoko-zoku. These were gaggles of like-minded trendies that would dance to music blaring from ghetto blasters, often in a rock 'n' roll stylee.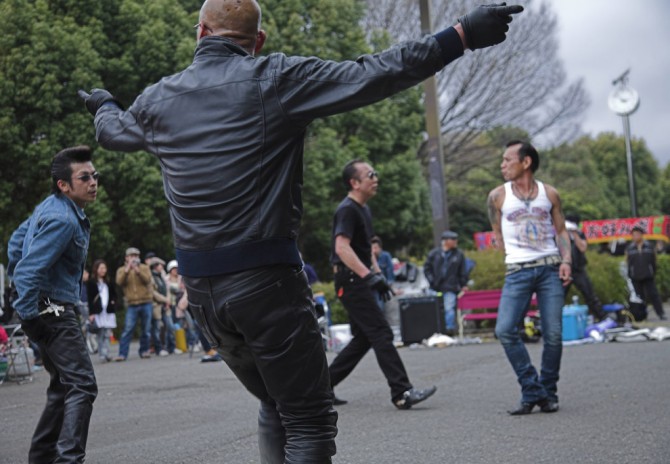 In the 1990's loads of main line, western brands started opening shops in the Harajuku area, further cementing it's attraction for the youngsters in the surrounding areas.
If you ever get a chance to go down there, apparently Sunday is the day with the most action. There's punks, rockers, cyber-goths, cosplayers and pretty much any genre of nuttiness you care to imagine. They particularly enjoy mismatching fashion, either with clashing colours or simply with a mix of styles, say goth meets 18th century wench. Or robot meets wookie, or whatever.
Some of the main styles to look out for are outlined on the next page…
☛ Next: Tashirojima: The Japanese Cat Island