After suspecting that she saw a man having a public wank on an NYC subway train, a raging woman approached him with her camera and asked "what are you doing?". Assuming that he was playing with himself she progressing into asking disgustedly "what the fuck are you doing?".
In a full-fledged rage the woman shouted "if you wanna do that freaky shit, do it off the motherfucking train", before aggressively threatening to beat the shit out of him if he didn't get off at the next stop.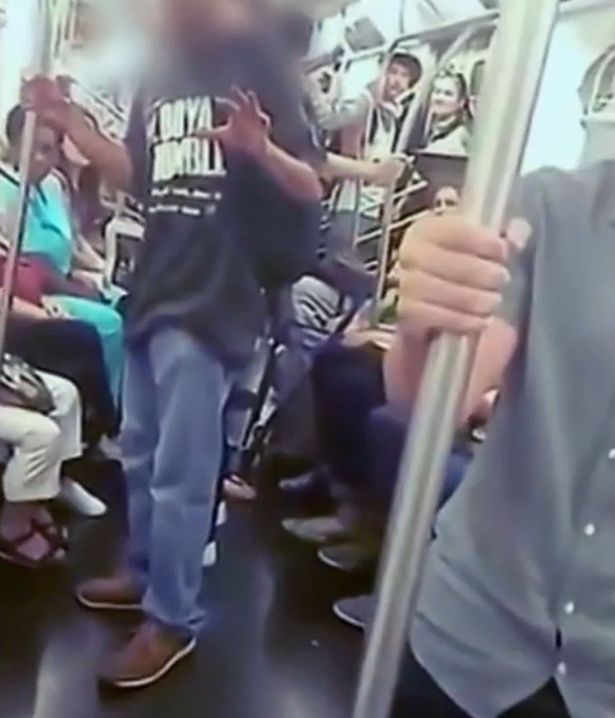 The man understandably shit himself and after the woman demanded that he say "I understand you miss", he obediently replied (at this point hanging his head in shame) "I understand you miss" and couldn't get off the train fast enough (shameful).
For more public wanking on a Megabus, click HERE.