How do you respond to ISIS claiming responsibility for the Orlando shootings and idiots like Westboro Baptist Church celebrating it? Ramp up the gayness by 1000 of course.
Featured Image VIA
Twitter accounts belonging to supporters of ISIS have been hacked in the wake of the tragedy, with jihadist messages replaced with links to gay porn. Imagine these guys logging onto their Twitter accounts in the morning to find cocks, balls and rainbows splashed all over their profiles. Classic.
Hacker WauchulaGhost, who is affiliated with Anonymous, replaced ISIS imagery posted to the accounts with rainbow flags and pro-LGBT messages. He also sent out Tweets from the accounts such as "I'm gay and proud" and Tweeted out porn links from some of them.
I did it for the lives lost in Orlando.

Daesh [ISIS] have been spreading and praising the attack, so I thought I would defend those that were lost. The taking of innocent lives will not be tolerated.
Wauchula has hacked over 200 Twitter accounts belonging to ISIS supporters thus far.
He added:
Our actions are directed at Jihadist extremists. Many of our own [group of hackers] are Muslim and we respect all religions that do not take innocent lives.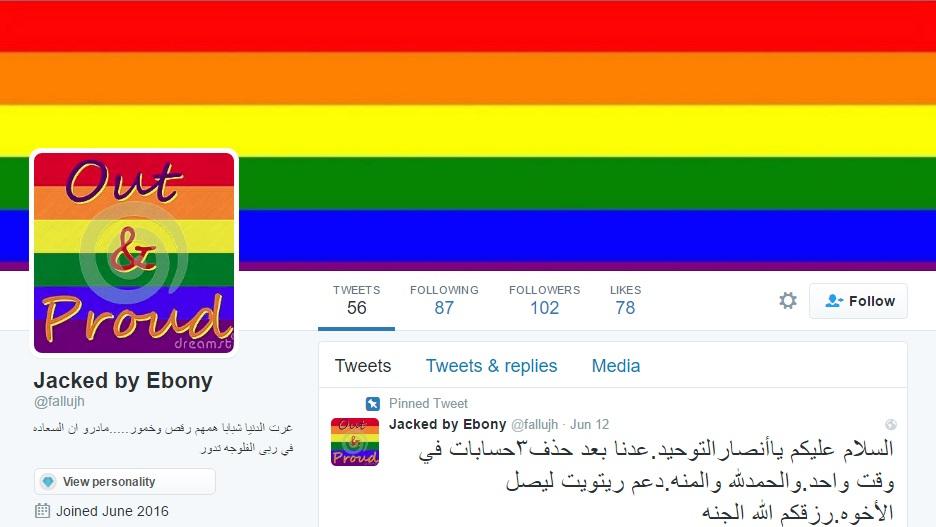 The great thing about this is that you just know it drives ISIS crazy. They're the easiest people in the world to troll and wind up. Really what WauchulaGhost is doing is not much different to when your friends 'Facebook Rape' you; the only difference being you'd just laugh it off whereas radical Islamists get so, so mad about it. Even though as we found out with the Orlando shooter – some of them do in fact harbour secret longings for cock.
Keep doing your thing WauchulaGhost.
P.S. This is funny and all but how the fuck are these ISIS accounts even allowed to exist in the first place? Sort it out Twitter.