There are a lot of people out there who love body modification and messing with their bodies but I don't think I've ever come across someone that loved it so much that they would literally cut off their penis in order to make it better.
Images VIA
That's until I heard about Adam Curlykale though. Curlykale is a 32 year old man from Kalingrad in Russia who has spent the past 12 years tattooing his body black after he discovered that he was suffering from cancer. He did this because he didn't want to have to look at the horrible blemishes that were left behind from his cancer; however when he discovered that he had beaten the disease he started thinking about how his genitals and nipples were affecting his enjoyment of his black skin – so he decided to remove them.
Apparently he had to go all the way to Jardines Hospital in Guadalajara, Mexico to have the operation performed but he's super stoked on the results. Hope he doesn't regret it in the future is all I can say, but he seems to know how he wants to live his life, doesn't he?
Explaining his decision to tattoo his whole body, Adam said the following: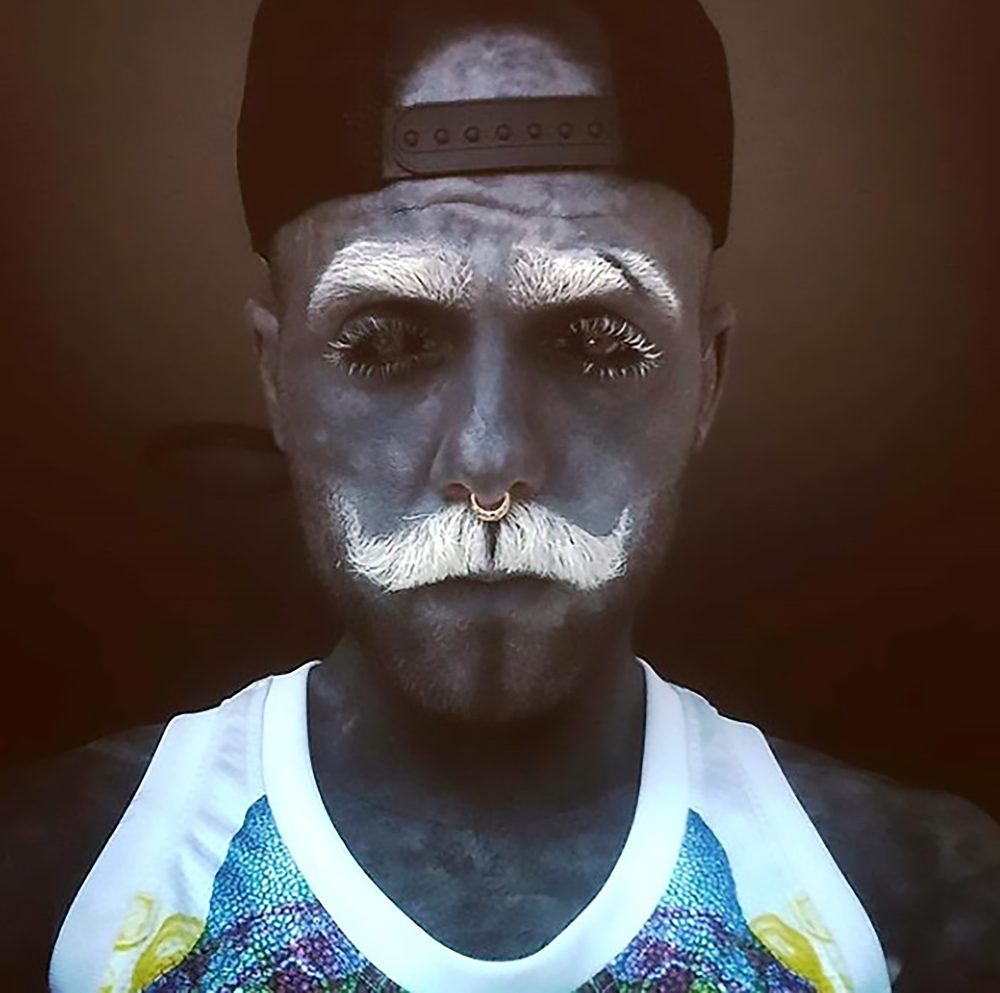 I always knew that I was different from the rest of society.

My favourite colour for example has always have been grey, in different tones, and that's why my current skin colour is graphite.

I design my tattoos because it's my body. I have a specific vision for myself and I do it step by step.

Life is so short that I stopped wondering what will happen tomorrow. Life is here and now.
I mean I guess that makes sense, although I'm not sure if that philosophy would make me want to cut my dick off. It's the way he lives his life though and you've gotta respect that I guess, even if you don't agree with it. Long may it continue.
For more cutting off dicks, check out this story about a guy who cut a penis off to punish his wife after she refused to have sex with him. Not sure how that's punishing her when she already refused, but hey, semantics.