I'm sure that every guy reading this has at some point been told by a girl that she's not going to have sex with them, but it must cut the deepest when that woman is your wife and she follows it up by saying it's because your dick's too small and you're rubbish in bed.
Featured Image VIA
I admit in that situation I would probably be pretty gutted, but I don't think it would result in me cutting off my penis. A Kenyan man named Edwin Avedi doesn't have the same mindset as me though clearly, as that's exactly what he did when his wife Trumphena said this to him.
Trumphena had apparently become annoyed with Edwin as he had fallen into the habit of disappearing for days on end without his phone on, so she had no idea where he was and no way at all to contact him. When he returned to Emmuri village, in the Vihiga County of the country, on this occasion, there was an argument between the two of them which culminated with Trumphena saying those things about him and Edwin retaliating by cutting off his dick.
Seems a bit extreme, but apparently the two of them had been arguing for a while about Edwin's disappearing trips and his refusal to come clean about them, which had resulted in Trumphena denying him sex too. It seems like the taunting and lack of physical contact finally got the best of him and he had no choice but to cut his dick off instead to try and get back at her, as you do.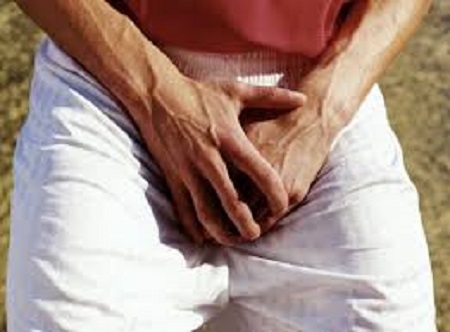 A neighbour named Ken Matikho told local media the history between the pair:
They were fighting all the time in front of their kids, and he was always complained to everyone that he wasn't getting any.

The last time I spoke to him he said if he couldn't get in the cookie jar, he was going to cut off his privates.
Tragic. Upon severing his penis from his body, Edwin was rushed to a local medical facility, where it's been said they were able to reattach his dick. He's currently recovering and it's not yet known if it will be able to function as it did before. Here's hoping it does for his sake, although it sounds like he won't have much use for it unless he gets divorced and starts dating again. Good luck.
For more guys cutting off their own penises, check out this Georgia man who felt he had to in order to stop masturbating. Sad when it gets you like that.