Some guy named Hayden Moll accidentally swiped left on the girl of his dreams on Tinder, so did the normal thing and e-mailed every 'Claudia' at his uni trying to track her down.
Featured Image VIA
Hayden messaged over FORTY different Claudia's at Missouri State University in his quest to find her, without once stopping to think "wait, what the hell am I doing?".
Here's the message they all received: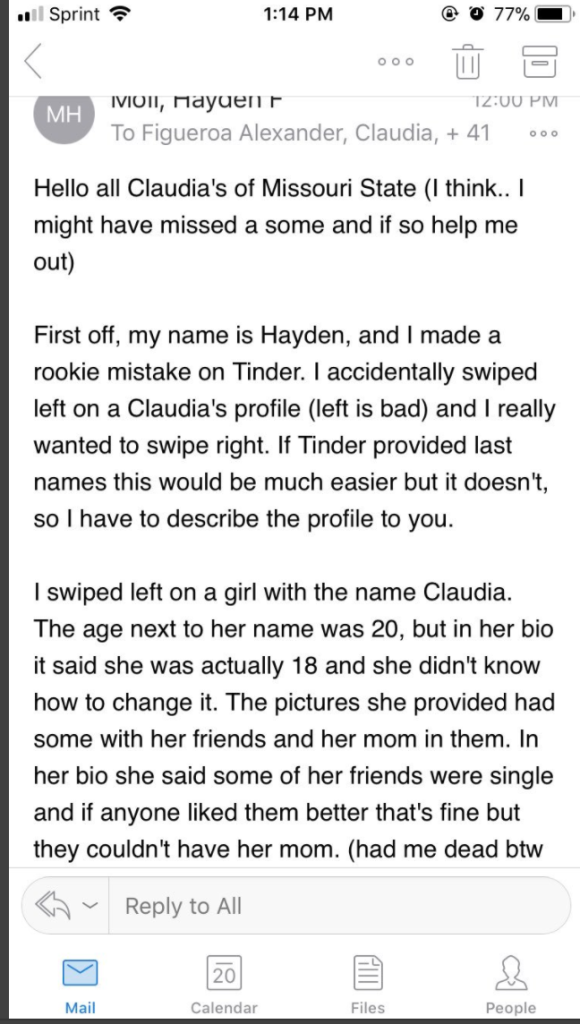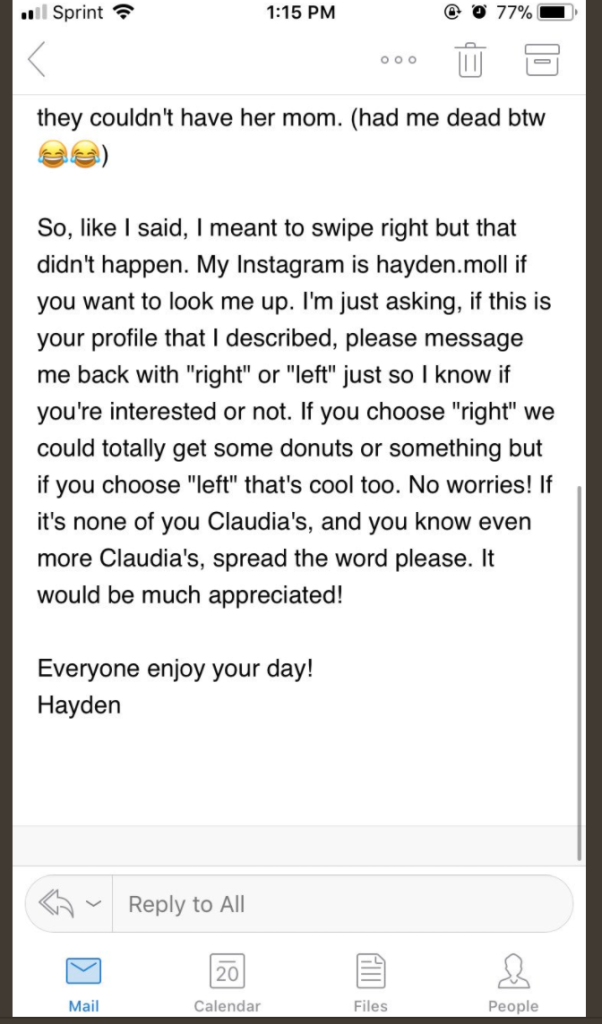 Cringe central. Luckily for Hayden some of the reaction has been favourable; many people think it's quite cute that a guy would go to such lengths to track down a girl he fancied. Others however think it's the ultimate creep move. I mean it's not like he had a holiday romance with the girl and is trying to get back in touch, he literally just looked at a picture of her.
Pictures aren't half bad though: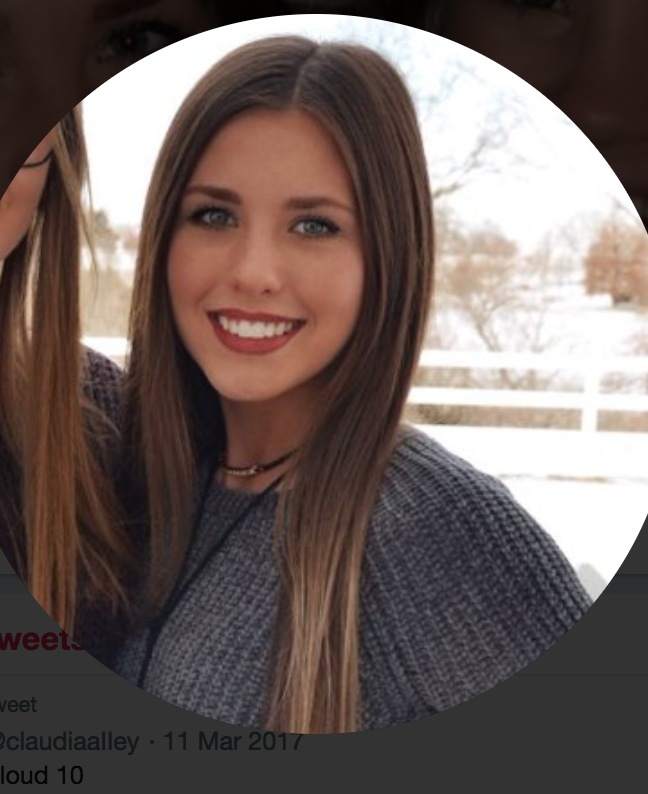 Fair play to the guy though, he seems to have taken the worldwide humiliation in his stride. It is 2018 after all so there's a good chance he'll actually get a date out of it:
Hey I know that guy!

— Hayden (@tweetsbyhim) January 21, 2018
For a look at our weekly best and worst of Tinder rundown, click HERE.