It sure makes us feel good when we see a respectable media outlet like the Guardian break into a panic and start deleting tweets, which is what they did earlier today when they tweeted this photo of an Afghanistan relief worker's luggage, which included his fleshlight sex toy.
Obviously he read our post on the top 5 essentials you need to take with you in your underground bunker when the world's ending.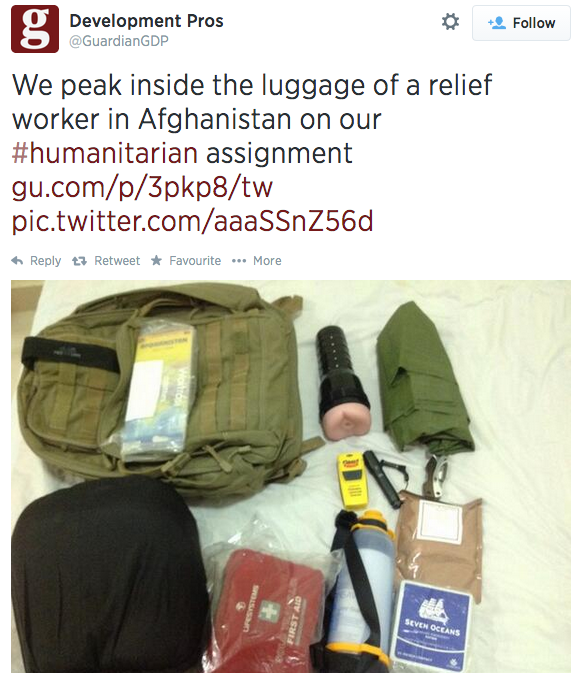 Anyway, not just that — they also spelt 'peek' wrong. The Guardian — a spelling mistake! That makes us feel way better about ourselves.
☛ Check This Out Next: Avengers-Themed Sex Toys
At the end of the day though, they shouldn't be ashamed about tweeting this pic; this is hard-hitting journalism at its finest. You want to know what life is like for a relief worker in Afghanistan? Basically got everything you need to know in this picture. You've got your sleeping bag, a first aid kit, some other stuff I can't really make out, and of course your male sex toy for a little relief between all the humanitarian work you're doing.