What's that about a link between real world violence and video games? No doubt we'll be hearing a few opinions on that now that GTA V has been doing the rounds in consoles worldwide, but in these three particular cases the criminals weren't directly influenced by playing the game, but rather by wanting to get their hands on it ASAP. Maybe our How To Install GTA V vexed them and they could take the wait no more?
Here's what went down around the world on release day:
London, UK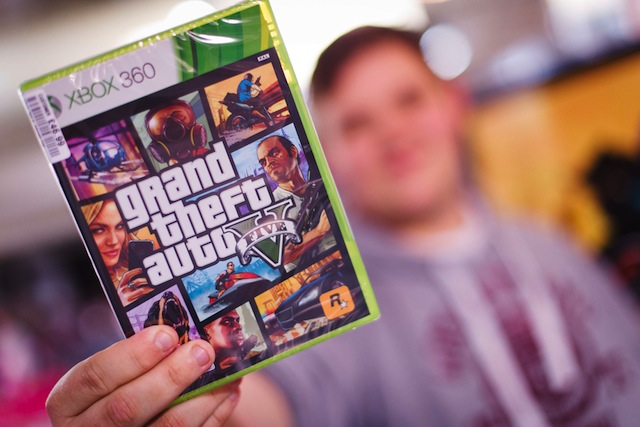 What would've been the most GTA way to get your hands on GTA V on its release date earlier this week? Not ordering it off Amazon, that's for sure. Three youths — aged 14, 15 and 17 — stalked a 23-year-old lad as he queued for the game at midnight outside ASDA in Colindale, North London and followed him when he left the store with game in hand. They stabbed him and hit him with a brick and made off with his copy of GTA. Screwing. The guy survived and the little thieves were arrested, thankfully.