So it seems holiday rental website Airbnb have some weird sex ring thing going on, where hosts use hidden cameras to secretly film guests shag before swapping the videos with other hosts. Freaky. That's one way to make cheap porn.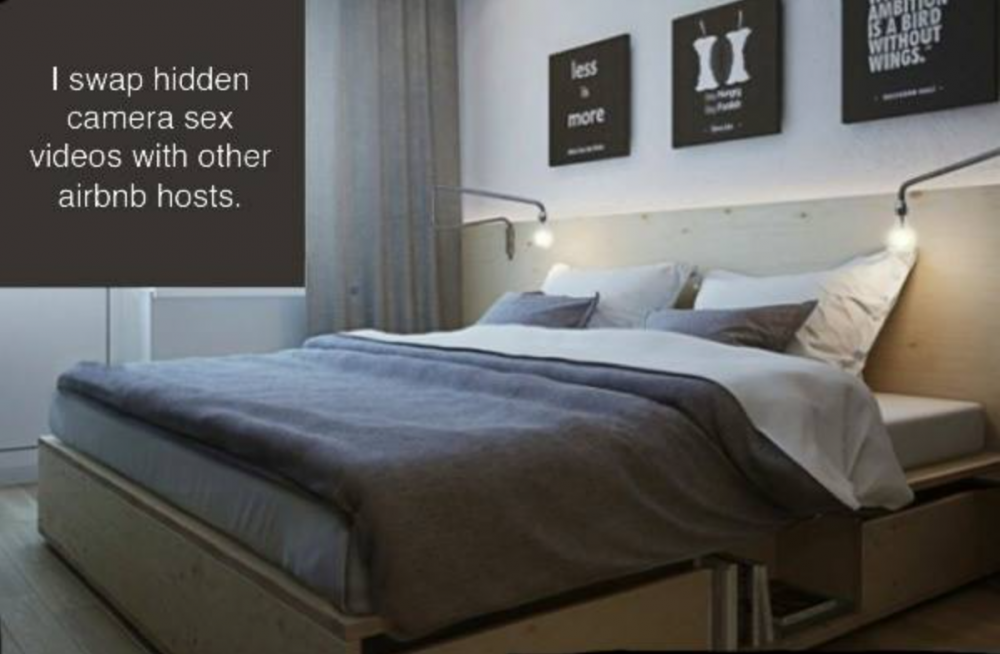 One host confessed to filming their guests having sex on anonymous website PostSecret where people can share their deepest, darkest secrets (sounds like it's made for pussies) and the confession has gone viral with commenters calling it 'disgusting'.
Can't imagine that people's clumsy sex aboard will get people off fast on PornHub.