I'm not sure what I would do if I found out that my bride to be was cheating on me just weeks before my wedding to her, but I'm fairly certain that revenge would definitely cross my mind – not sure if I could go through with what the guy in this story did at his nuptials though.
Images VIA
Suspicious of this bride's behaviour, the groom (neither of them have been named) decided to hire Ms Zhou from Ajax Investigation and Security Services, who rather quickly uncovered the bride heading to a hotel room with another man and getting down to business. She figured that the groom would probably cancel the wedding so was surprised to receive an invite to it.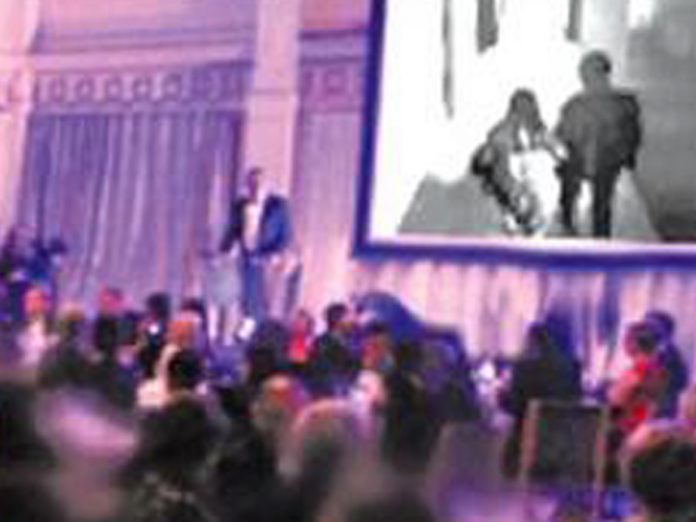 Ms Zhou claims  that she didn't think that the groom would play the video in front of all the wedding guests, but I've gotta think that she must have had an inkling because otherwise why did she waste her weekend heading down? Anyway, he rolled the footage in the middle of the montage of the (no longer) happy couple's best moments. Way to kill the party.
Following these revelations, the groom told his bride to go to hell and stormed out of the wedding. It's not clear if they were married at this point – hopefully it was before that because that's gonna be a hell of a mess to sort out. Maybe the groom wants to be as annoying as possible about everything though, can't really blame him, can you?
For more of the same, check out this angry bride marrying a wedding guest when the groom became ill during the wedding. Ridiculous.