Everyone – even vegans probably – knows that the best part of Christmas is undoubtedly scoffing down on pigs in blankets at Christmas dinner, it just goes without saying.
Images VIA
I've often wondered considering just how popular pigs in blankets are why somebody doesn't offer them as an all year round delicacy, but maybe that is literally part of the appeal – they're a tasty treat that you can only sample once a year. Nevertheless, Greggs have decided to capitalise on my idea (kinda) by offering a pot full of pigs in blankets as part of their festive menu. Take a minute to stop hyperventilating.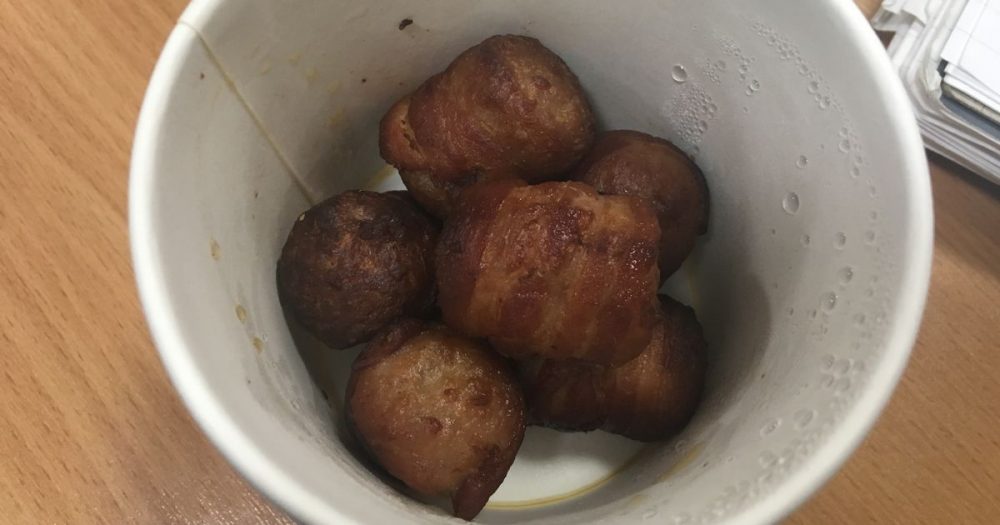 The pot will only set you back £2 which seems remarkably reasonable considering it looks like you'll probably get around 10 or 12 of the little critters in there. I'll be surprised if they actually have any left at any of their stores though as I expect them to fly off the shelves almost instantly because literally everyone in the world loves pigs in blankets and I expect everyone will seize the opportunity to eat more of them with both hands.
If that does end up happening to you, then there are another bunch of options you can pick from on the Greggs festive menu. These include the turkey, bacon and cranberry roll and the Christmas lunch sandwich and whilst they are no doubt excellent we all know that you're gonna be gutted if you go in expecting pigs in blankets and end up getting one of those. Just saying.
For more pigs in blankets, check out this giant one that you can get from Asda this Christmas. Really is something.