First Nando's, then KFC, then McDonald's and now Greggs have fallen foul (get it?) of the supply chain issues that have plagued the fast food industry over the past couple of weeks due to a combination of Coronavirus and Brexit.
Featured Image VIA
Everyone's favourite baker confirmed yesterday that they were facing a chicken shortage, meaning that several chicken-filled baguettes, the chargrill chicken oval bite and everyone's favourite the chicken bake are going to be in short supply across the next couple of weeks. Here's what a spokesman had to say: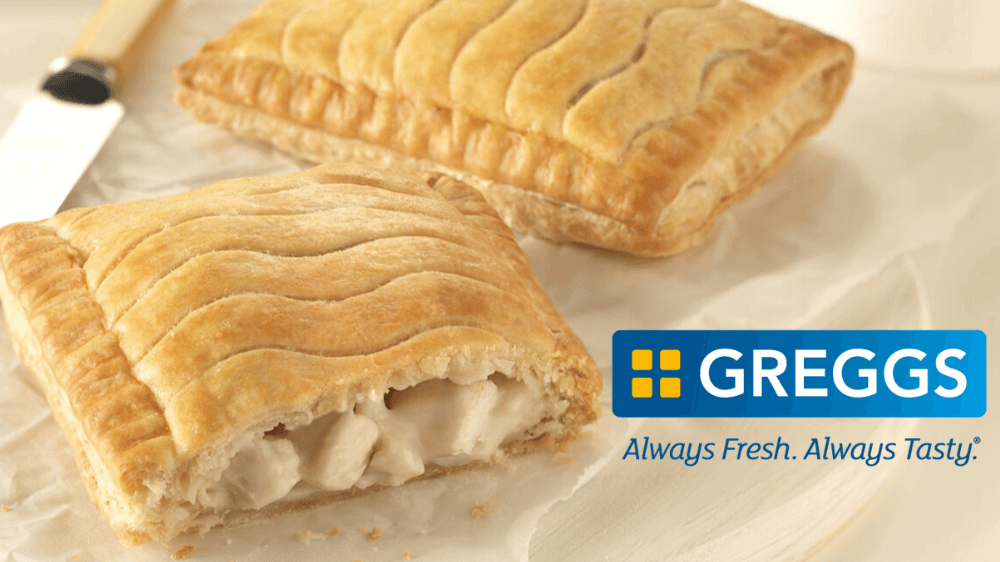 Unfortunately, like others, we're seeing temporary interruptions in supply for some ingredients which occasionally results in shops not being able to maintain full availability on all lines.

However, we have a wide range of choices in our menu for customers happy to buy an alternative.
Meh, I just don't know if it's going to work like that. I suppose when you do go to Greggs and they don't have a chicken bake then you do just end up settling for a steak bake or a sausage roll or something, but this isn't a pattern that anyone wants turning into being a regular occurrence, is it? Might have to start going to that local hipster deli that costs double the price if Greggs keep pulling shit like this. Can't just say 'oh yeah we've got some alternatives' when the best menu item is no longer available, you know what I mean?
More to the point though, what's next? My money's on Burger King or Subway coming up soon. It's only a matter of time.
For more of the same, check out this ITV News advert about the McDonald's milkshake shortage. They make it look like the end of the world.