Remember about a month ago when the whole country became obsessed and/or outraged by the fact that Greggs was releasing a vegan sausage roll?
Featured Image VIA
It seems like a long time ago that this actually went down as people have calmed down a lot since then, but a couple of facts about these vegan sausage rolls remain: they were really hard to get a hold of as all the stores that were selling them seemed to sell out really quickly because they were so popular and that they weren't actually sold in every single Greggs store out there. Greggs have moved fairly quickly to sort this out though, announcing today that the vegan sausage roll would be available in all of their stores nationwide from March 8th.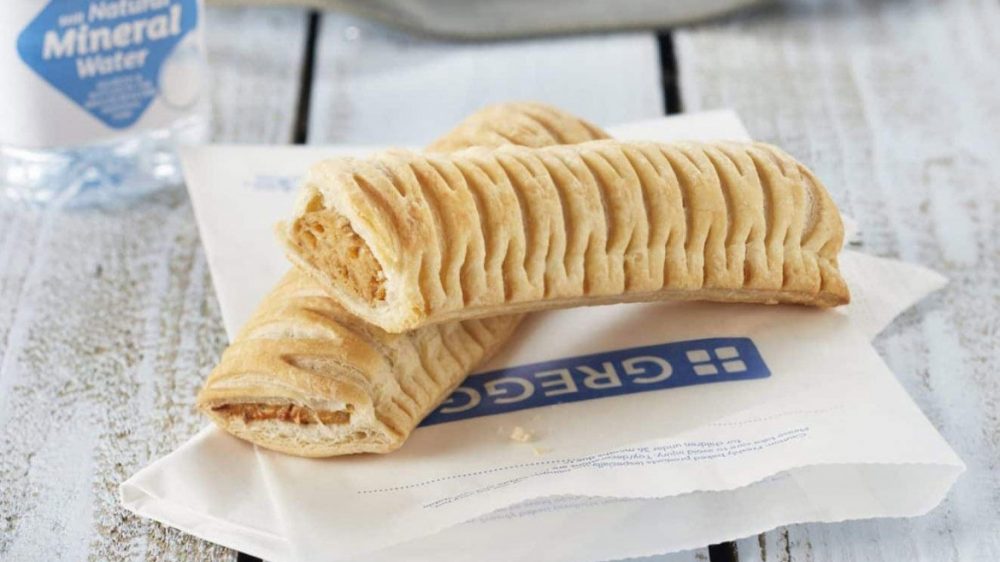 They unfortunately haven't yet moved to tell us if they'll be able to solve the shortage problems yet, but they have been kind enough to create a new 'vegan sausage roll locator'. You just type your postcode into it and they give the location of the nearest store to you that has them in stock. I'm hoping it updates automatically in real time too so you'll know exactly how many are available and how quick you'll have to be to get there as well, but I'm not sure if that option is included or not unfortunately. Fingers crossed.
UPDATE – I actually went to a Greggs this afternoon and was bought a vegan sausage roll for the first time. It took 15 minutes too cook but man was it good. Tasted even better than the real thing and was way less greasy and crumbly. Highly recommended.
For more of the same, here's a story about a vegan woman who accidentally ate a McChicken sandwich. You can imagine how that went down.