It's an exciting time to be alive today as everybody's favourite pasty chain has decided that it's time to add to their menu, and the new item really is what you would describe as an absolute game changer.
Featured Image VIA
It seems that Greggs have had enough of stopping serving their breakfast menu at 11am and so have decided to introduce the all day breakfast wrap. This consists of a sausage, a rasher of bacon, a folded cheese omelette and a dollop of tomato relish on top. Looks delicious in the promo photographs, although as I'm sure we're all aware this isn't necessarily the case when dealing with reality.
Vegetarians shouldn't feel left out as there's also a version of the wrap without bacon and sausage that just features the cheese omelette and tomato relish (pictured below), although I suppose vegans should feel a bit aggrieved as their version would just be a wrap. Greggs are also bringing out a southern fried chicken Katsu wrap too, but that isn't that useful for the aforementioned vegans and vegetarians either.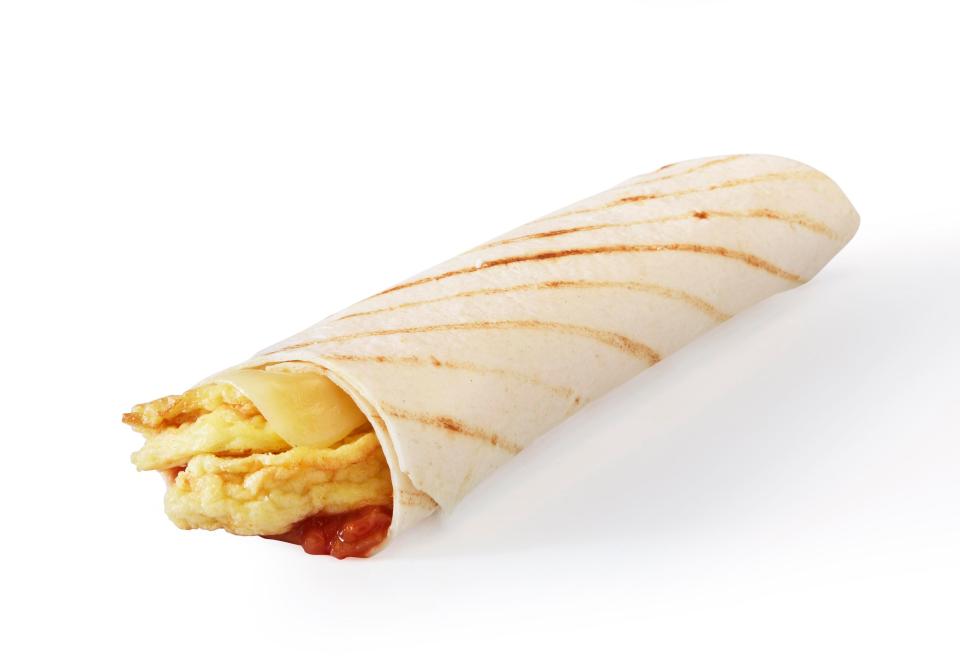 The most crucial part of this new launch is the fact that it seems to indicate that Greggs are moving into challenging other fast food outlets in the all day breakfast market –  a scene that they had previously shied away from. Big battles on the horizon then.
I think all the wraps should be available now, and they cost somewhere between £2.85 and £4. Let us know how they are if you're *lucky* enough to sample one today.
For more Greggs, check out the Greggs drive thrus that are opening all over the country. Now that really is a game changer.