After all the shit we had last week about the Ghanaian players refusing to play against Portugal unless the government gave them a shitload of money, we've now come across a story that might make you think that all footballers aren't money obsessed cunts.
Unfortunately it's a Greek story and they're probably the most negative and boring national team in the history of football who always manage to scrape through the group stages due to a dodgy goal or refereeing fuck up or something. However, even the Greeks themselves might realise this as it looks like they're actively trying to improve their legacy and get better.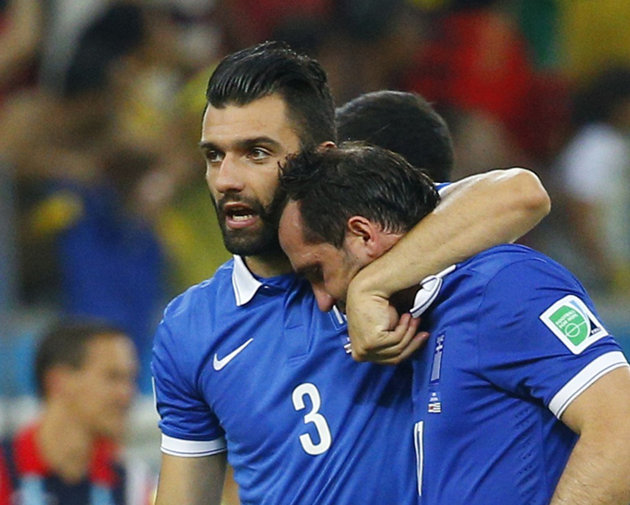 Basically, the Greek government offered the players a bonus for making it through to the last 16, but none of the players were interested in it because they were all completely stoked to be playing for their country in the World Cup, like they should be. So they wrote a letter to the Prime Minister of Greece Antonis Samaras (no relation) telling him this and asking him to invest in a new training centre rather than giving them a bonus because they're so concerned about the future of Greek football (as they should be).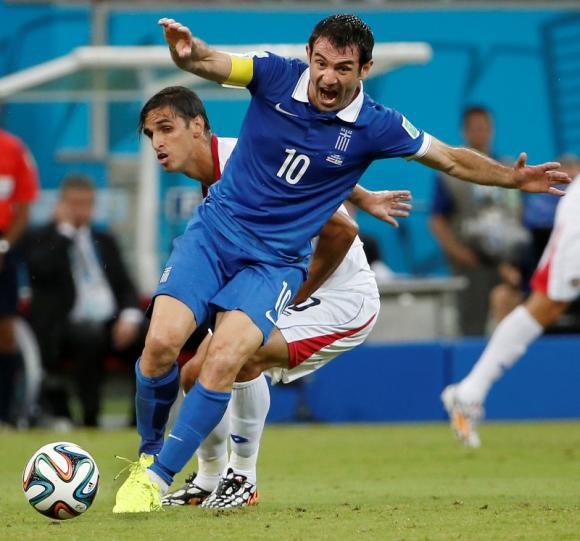 Even though they're completely shit, you've got to admit that makes them complete sickheads. Here's the exact text of the letter:
'We do not want as extra bonus, or money. We only play for Greece and its people. All we want is for you to support our effort to find a land and create a sports centre that will house our National team.'
Respect.