If you missed the action from last week's encounter, check out the recap here.
We all love biscuits, don't we? There's something so very British about them – really High-Five-The-Queen, y'know? They're our dunking companions, our hangover compatriots and our tin fillers.
This week's biscuit Bake Off saw Alvin — the one that no one saw last week — actually cry, Sue Perkins sabotage Nadiya's biscuit lid and Marie forgetting to, er, turn on the oven. Basically, it was Bake Off at its humbling best.
ALVIN, MATE. YOU'RE ON NATIONAL TV. WE CAN ALL SEE YOU.
Alvin got his biscuit house times wrong and actually cried. Genuine human tears. Real life upset human tears. The same sad pearls that are shared when someone loses a family member, misses a loved one or can't build a biscuit house. Turns out Paul and Mary were actually quite complimentary of Alvin's flat-packed abode, mind.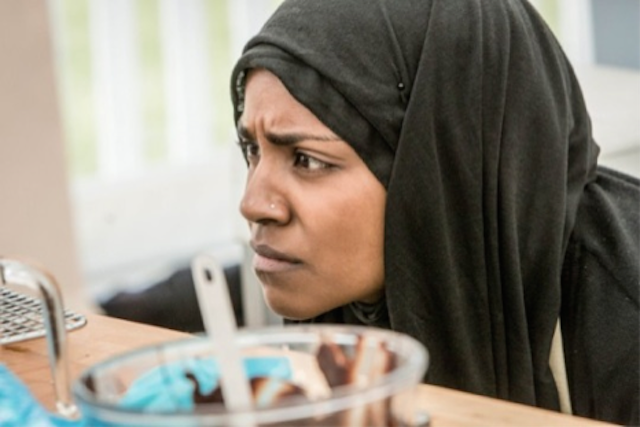 Nadiya's show-stopper was anything but show-stopping and looked like a dirty skull cap. To make things worse, with five minutes left, Perkins came to visit, armed with shit jokes and a Harvey Jordan fist, and accidentally used the latter to add some fuck ups to an already quite big fuck up.
That moment you realise you didn't actually switch on the oven #GBBO pic.twitter.com/xIsmjLrOoi

– British Bake Off (@BritishBakeOff) August 12, 2015
Crowned as star baker last week and tipped as favourite to win, Marie's fall from Bake Off grace was top viewing. The Scot crumbled as she presented a really okay, but not very good 'Russian Box' made of biscuits, after not turning her oven on in the fairly simple round before – meaning she made only four of the required eight biscuits. U SURE, MARIE?
Paul shares his views on traditional Lithuanian biscuits #GBBO pic.twitter.com/SthtW8q2RK – British Bake Off (@BritishBakeOff) August 12, 2015
Eastern European Bake Off eye candy, Ugne, whose show-stopper was deemed "over-the-top" and "garish" by Mary, was given a slice of Hollywood when, after trying her Lithuanian biscuits, said: "I don't like them", paused for dramatic effect, then added: "I love them", leaving Ugne grinning gormlessly.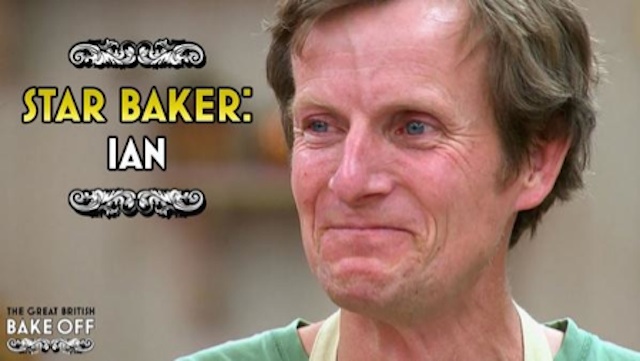 Ian's great, though, isn't he? This year's nice guy. This year's fella you wanna hug and never let go. I want him to win. His orange, rosemary and almond biscotti and a biscuit box made of "beautiful, buttery shortbread" also earned him star baker.
Maybe if I blink for a long time this would have all been a dream #GBBO pic.twitter.com/7dhxIeZrbn

– British Bake Off (@BritishBakeOff) August 12, 2015
It was, though, last week's star baker, Marie, that was politely told to leave. It's bread week next week and we all love bread too, don't we? Sound.