Even though a load of us hate it, there's no denying that unfortunately The Great British Bake Off is essential TV for a lot of the nation now. With that in mind, here's a recap of all the dumb things that happen on it that we'll be bringing you each week, so you don't have to actually watch it, but can still seem knowledgeable/'cool' with the chicks in your office/lecture/school/whatever. You can thank us later.
The most English show that's ever been shown on English telly returned to our telly screens two nights ago for what was a shit shambles of an opening show.
Mary Berry and Paul Hollywood dished out their unimpressed reactions left, right and centre to what was baking of the highest shithousery, whilst Sue and Mel wandered around the tent aimlessly stealing cake mixture from contestants.
Now, whether you do or don't watch #GBBO, this weekly overview of the previous night's bake off will keep those who don't have the time or patience to watch folk desperately attempt to impress baking royalty in the loop.
Firstly, all hell broke loose when hat-wearing, hipster, #BakeLad contestant, Stu, thought beetroot in a Black Forest Gateaux would be acceptable, before unhinged Dorret managed to make her desert look like an uncooked, regurgitated Vindaloo.
Baking musician Stu tried rocking to the beet but he never found his rhythm. Holy shenanigans! #GBBO pic.twitter.com/f1f5K1fUI6

– British Bake Off (@BritishBakeOff) August 5, 2015
Her stubborn Gateaux refusing to set needed only a sarcastic, helping hand from presenter Sue to save an almost certain television breakdown and a Tim-esque bake-rage flip-out that season five viewers will be familiar with. This gateaux was the runt of the litter, it was the 9/11 of desserts, it was the Josef Fritzl of dads — it was toilet and she knew it.
Dorret, though, calmed herself before clawing back a chocolaty layer from a melty, sugary death – only for an unimpressed Paul to brand the end product "rubbery".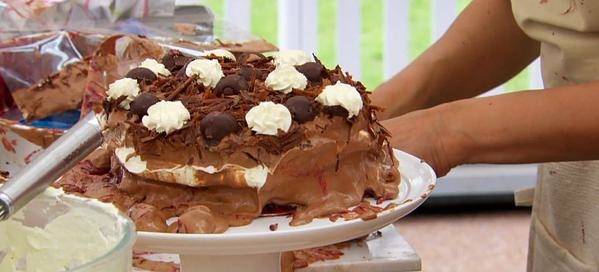 Predicted class clown Ian, received nothing but a pity grin from Mary all night, when he accompanied his gateaux with a chocolate elephant for comedic affect.
Marie – this year's token Scottish contestant – received the first star baker award of the series for some truly okay baking. She also showed she has a sassy side early on in the episode when Mat — who seems as beige as beige – promised her there would be seven shots of gin in his Madeira cake – a cake that when Marie later tasted and described as 'pretty tasteless'. Lol.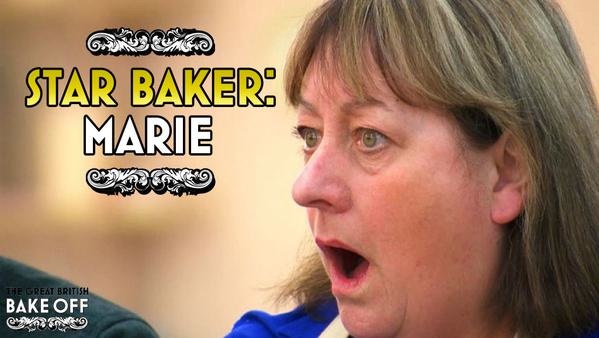 It was however, maybe controversially, hat-wearing Stu rather than calamitous Dorret, that was shoved through the tent door and sent home at the end of week one, after his experimental beetroot chocolate gateaux was deemed even shittier than the former's rubbery, one-layered dessert. One down and loads more shit baking, sexual cakey innuendos and rubbish jokes to go.
HIGHLIGHTS OF THE WEEK
QUOTE OF THE WEEK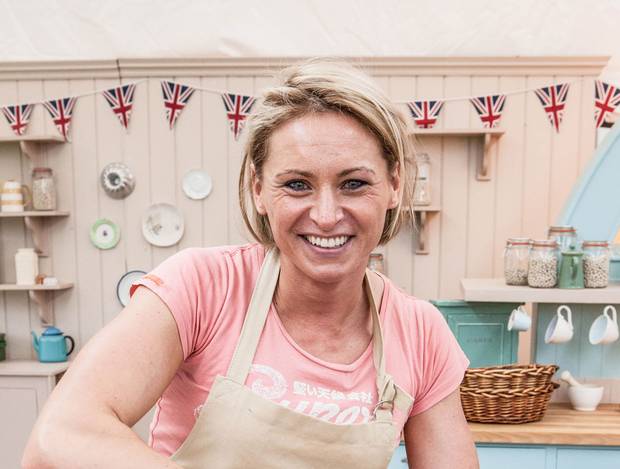 Ugne (more from her next week), for cheerfully saying, 'Hopefully the taste will be good and my crack will show' of her Madeira.
FACE OF THE WEEK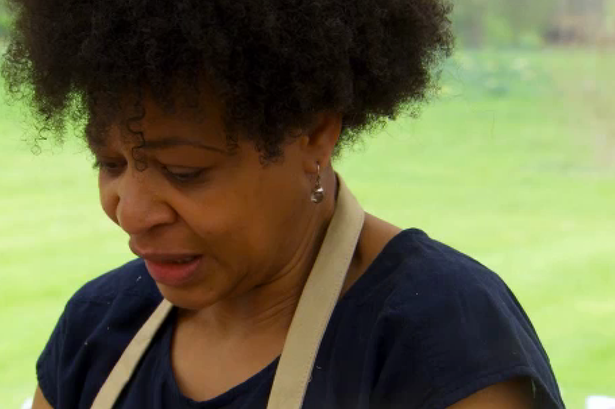 Dorret's face of horror as she hands over her gateaux to Paul and Mary.
VINE OF THE NIGHT
Dorret's dream bake turns into a NIGHTMARE! AAAAAARRRGGHHH #GBBO pic.twitter.com/sX7Bz70qrm

– British Bake Off (@BritishBakeOff) August 5, 2015