Sometimes it's just too easy for women to troll their boyfriends, especially when it comes to the suggestion/possibility of sexy times.
Featured Image VIA
Take this guy for example – I don't think I've ever seen anyone go from hopefulness to disappointment this fast in my entire life:
Brutal stuff. For about 1.5 seconds there he was the happiest man on Earth, and for her to cruelly pull the rug from under him like that? Devastating.
I mean his hopes could not have been any higher: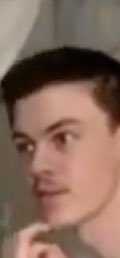 Dude was 99.9% sure he was about to be in heaven via surprise BJ (a rarity in their relationship from the looks of it) but nope – just an elite troll move by his joker of a girlfriend. It genuinely looked like he was about to cry there at the end as well. Oh well, let's hope she sorted him afterwards (doubt it).
For more pranks, get a load of the dude who married his best mate's mum just to piss him off. There's no coming back from that one, surely.