A YouTuber who married his best friend's mum just to troll him has filed for divorce just one month after tying the knot.
Featured Image VIA
22-year-old David Dobrik married his buddy Jason Nash's mum Lorraine last month and broke the news to his mate and the world on Instagram:
https://www.instagram.com/p/BxnGAFxlclZ/
He continued to troll Jason on Twitter:
My friend told me I would never find love and get married. So I flew to his moms house and married her on the spot. Now that same friend is my stepson. True love always wins pic.twitter.com/OQ3p0ONGkV

— DAVID DOBRIK (@DavidDobrik) May 18, 2019
He was relentless in sharing photos and videos online: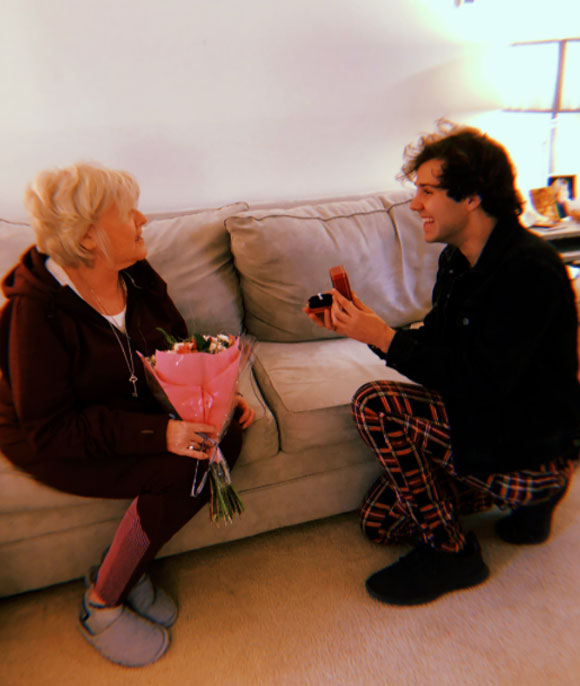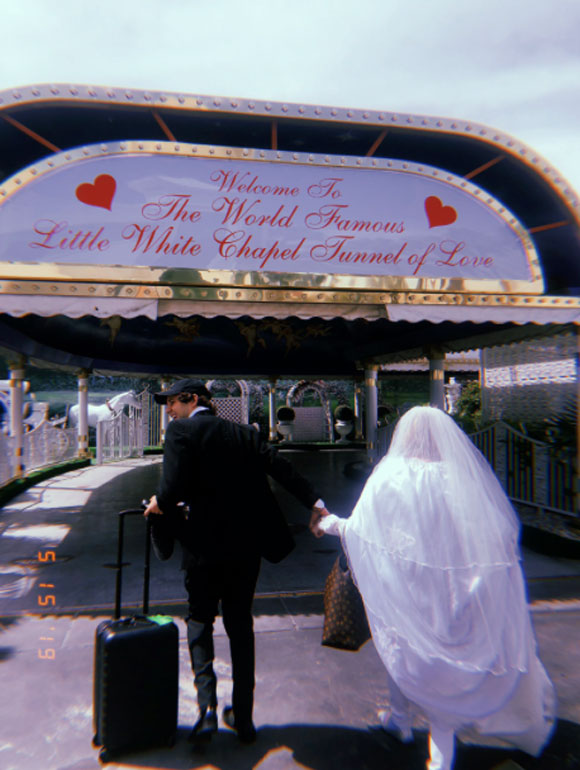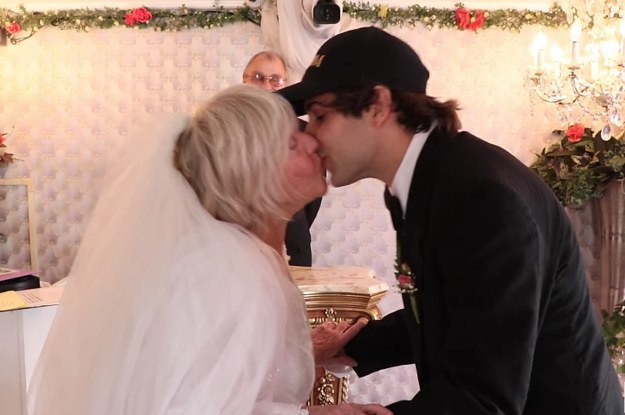 In all the history of pranks and trolls we've covered on this site I honestly don't think I've ever heard of anyone taking a prank to this level. I mean it's one thing to blackmail your pal over an embarrassing photo or secret, or to cover them in peanut butter when they have a severe peanut allergy, but to actually fly your buddy's mum to Vegas and marry her? There's really no comeback for that.
The only question that remains is did David fuck Jason's mum? You would have to assume so. OK she might be way older than him but if he was really trying to take the troll to the max, you have to think he shagged her on their wedding night at least.
Still, it's not as weird as the YouTuber who snogged his own sister on camera. Yikes.