This has to be one the most outrageous stories of betrayal we have ever shared on Sick Chirpse.
Featured Image VIA
In late 2013, McGill University student Eric Abramovitz applied for a full two-year scholarship to complete his bachelor's degree at the Colburn Conservatory of Music in Los Angeles. Every student at Colburn receives a full scholarship that covers tuition, room and board as well as money for meals and other expenses, adding up to $50,000 a year.
If accepted, he'd study under Yehuda Gilad, one of the best clarinet players on the planet. Gilad accepts just two students a year out of dozens of applicants, so this was a massive deal for Eric. If Gilad chose him, he'd pretty much be guaranteed a high-paying symphony career as soon as he graduated.
Having completed the exhaustive pre-screening process, Eric flew to LA in February 2014 with his parents to do a live audition in front of Gilad and a committee of faculty members.
A month later, Colburn sent an e-mail to Eric – he had been chosen!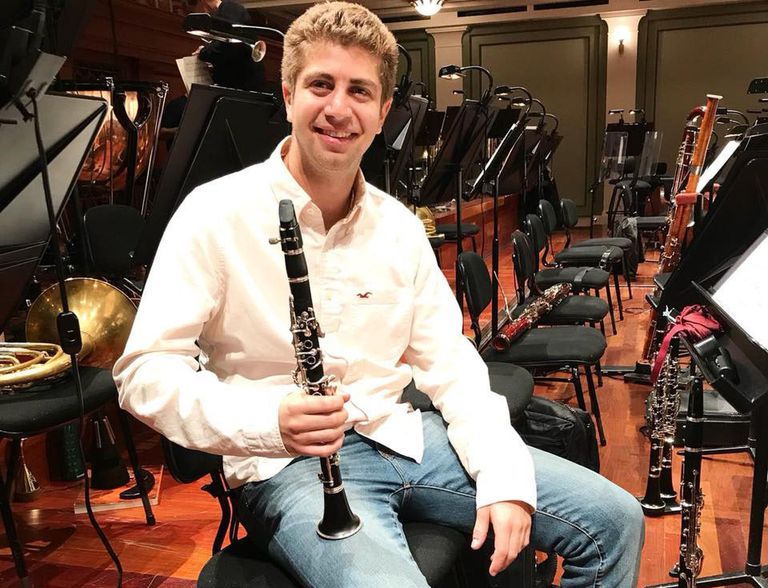 Just one problem – Eric never got the e-mail. Jennifer Lee, a fellow McGill student and Eric's girlfriend at the time, intercepted it. They had started dating in September 2013 and within a month had moved in together. He trusted her so much that he let her use his laptop and even shared all his passwords with her (dummy move, but you live and learn).
Worried Eric would move away and maybe not want to be in a relationship with her anymore, Jennifer deleted the e-mail. She then sent Colburn Conservatory of Music an e-mail, pretending to be Eric, refusing the offer because "he would be elsewhere". 
She then sent Eric an e-mail pretending to be Yehuda Gilad (under a new account she made herself – giladyehuda09@gmail.com) telling him he hadn't been accepted.
Eric completely fell for it (why wouldn't he?) and was obviously devastated. He'd lost his two-year scholarship opportunity to study under one of the most influential teachers in his field. Instead he completed his studies at McGill, then did a two-year certificate program at the University of South Carolina (not on scholarship).
Eric's relationship with Jennifer ended in September 2014 for unrelated reasons, and it was only after then he discovered his ex-girlfriend's treachery.
As fate would have it, Eric ended up having a few lessons with Gilad at USC, and eventually they had this exchange…
Via the National Post:
It was at his second audition before Gilad, in which they had a brief and strange interaction, when Gilad said, "Why did you reject me?"

It was a fair question. As Abramovitz put it, "You don't reject him." But having done nothing of the sort, Abramovitz asked in return, "Why did you reject me?"

They could not sort it out then and there, but over time, the wonder lingered. Another student of Gilad's asked him about it. Eventually, Abramovitz forwarded the fake email to Gilad, who replied: "I've never seen that in my life."

"That's when I knew that something underhanded was afoot," Abramovitz said. One day in 2015, he and a friend set about trying to gain access to the fake email account, and because Abramovitz and Lee once shared a computer, he knew one of her passwords, which he tried.

"Miraculously, it logged right in," he said. Her email was listed as the recovery email, her phone was the recovery phone. "We felt like Sherlock Holmes."
After he learned of the deception, he sued Jennifer for $300,000 in general damages, including for loss of reputation, loss of educational opportunity and loss of two years of income potential.
Not only did the judge rule in his favour, he added $50,000 "against Ms. Lee for her despicable interference in Mr. Abramovitz's career."
Can you imagine your girlfriend/boyfriend completely wrecking your hopes and dreams behind your back just to keep you close to them? Not to mention finding out YEARS later after the relationship has already ended, spent all that money going to another school, and wondering why you weren't good enough. This guy is an absolute saint if he ever trusts any human being ever again. 
Good news is Eric has ended up as a pretty successful clarinettist, here he is killing it on stage:
Still, who knows how different his life could have been if he'd gone where he was supposed to go?
For the bizarre revenge a girlfriend took on her fat-shaming ex-boyfriend, click HERE.