A girlfriend of the year candidate has been arrested after 'exposing her breasts' and 'appearing to pleasure herself' during a virtual visit with her inmate boyfriend, reports Fox News. Is that a crime? Well, apparently so.
Featured Image VIA
Danielle Ferrero, 38, of Punta Gorda, spoke to the inmate in a video call at the Charlotte County Jail's visitation center on August 8th. Ferrero and the inmate "engaged in lewd sexual conversation" for about an hour before she began touching herself within the visitation building. She also lifted her shirt to expose her boobs to the inmate three separate times.
The sheriff's office said:
At one point during the video session, Ferrero was rocking back and forth in her seat as a form of masturbation.
So what was the crime, exactly?
Ferrero was arrested for Exposure of Sexual Organs within a public place and Violation of probation or community control. Ferrero remains at the Charlotte County Jail.
Pretty wild that that's a jailable offence, given the overall context. If anything this woman should be commended for wanting to give her inmate boyfriend a show via video call. She just wanted to cheer him up and leave him with a nice memory for the wank bank as he waits out his prison sentence.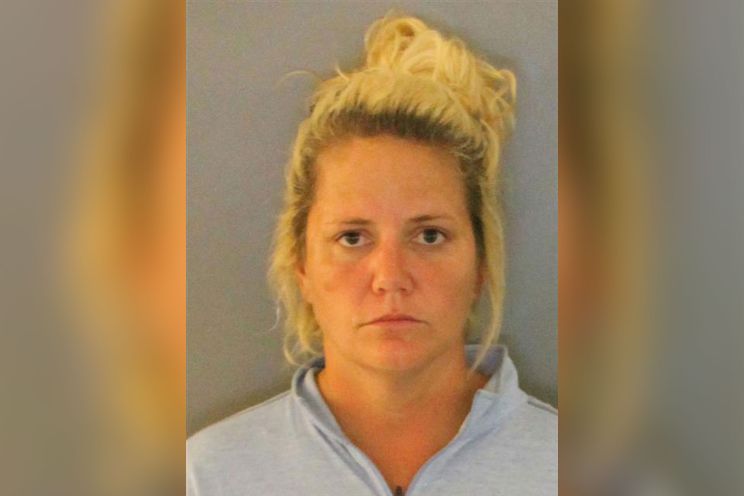 The interesting part is that the people working at the jail let her do this for a whole hour before intervening and arresting her. I guess it would be kinda awkward arresting someone mid-masturbation, so maybe they were just being nice. Rules are rules and I suppose you can't be masturbating and exposing your breasts in a public building, but letting her finish before arresting her is commendable in its own right, too.
Let's not forget that, according to the statement, Danielle was also violating her probation, so god knows what she was up to before this. Another public masturbation incident perhaps? Who knows. The least they can do now is stick her in the same prison as her boyfriend so they can keep each other busy for the duration of their sentences. Would that really be so bad?
Also in Florida, here's some footage of a naked lady going on the rampage inside a steak house and completely destroying the place. Meth, probably.