It seems inevitable that more and more information about Ghislaine Maxwell and Jeffrey Epstein's twisted sex ring is going to be coming out in the news in the build up to her trial in July next year, and the latest tidbit involves none other than Paris Hilton.
Featured Image VIA
There was another new Jeffrey Epstein documentary on Monday over on Lifetime called 'Surviving Jeffrey Epstein' and it featured an interview with journalist Christoper Mason, who used to know Maxwell during the 1980s. Here's what he had to say (this was shortly after Paris had signed with Trump's modelling agency and the picture above was taken):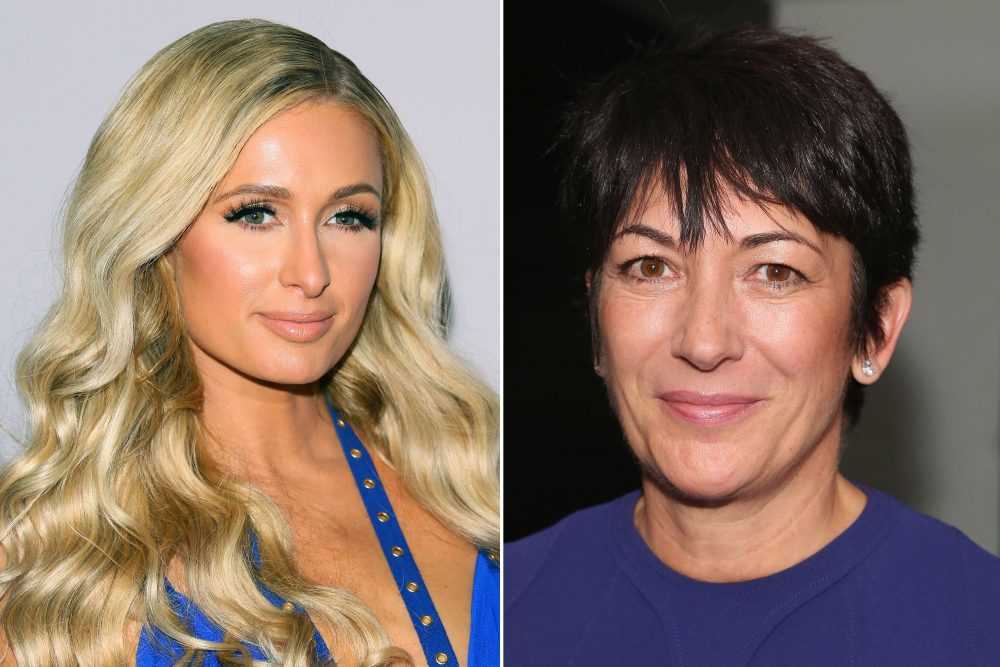 A friend of mine was at a party and Ghislaine said, 'Oh my God, who's that?' and was looking at this pretty, young, sort of teenage girl.

And she said, 'Do you know her?' My friend said, 'Yes, she's called Paris Hilton.' And Ghislaine said, 'God, she'd be perfect for Jeffrey. Could you introduce us?'"

The rumors were Ghislaine was scouring New York finding younger girls to go on dates with Jeffrey. At the time it seemed a bit naughty.

She, of all of those people, knew who slept with whom, and who was assigned to whom.

If Ghislaine goes down, she's going to take the whole damn lot of them with her.
Not sure if you shoulder really lol about a gross child sex ring, but I can't help but lol at this guy describing the whole situation as 'a bit naughty'. What fucking planet is he on?
The stuff about Paris Hilton probably shouldn't be that surprising though. Obviously they moved in the same circles and she was an absolute smoke show and completely dumb and seemingly up for it too – kinda crazy that she never did get recruited when you think about it that way? Or maybe she did and we just don't know about it?
Anyway, the stuff about Ghislaine taking everyone down with her isn't that surprising either. Just gotta hope that it actually happens and she isn't taken out herself first.
For more of the same, check out when Maxwell gave George Clooney a blow job in a toilet. That was something else.