We haven't heard much from Ghislaine Maxwell recently and I assumed that she was just skulking away in prison on 24/7 suicide watch so that she meet the same fate as Jeffrey Epstein, but it turns out that in the time we've spent apart that she has at least decided who is going to represent her in her upcoming court case.
Featured Image VIA
Maxwell has decided to pick celebrity super lawyer Bobbi Sternheim (pictured below), whose most high profile case involves defending al-Qaeda and Osama bin Laden operative Khaled al-Fawwaz, who is currently serving life in prison for the 1998 bombings of American embassies in Tanzania and Kenya that killed 224 people. She said that she was disappointed at the result of the 2015 trial and has also represented several other Al Qaeda terrorists during her career.
Not sure if that makes her a good lawyer as most of them end up getting sent down, but this isn't her only claim to fame though, with her website saying the following: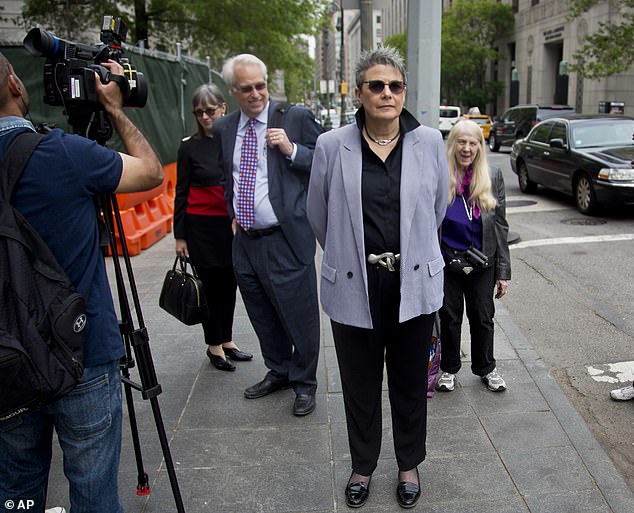 Among her notable criminal cases, Bobbi has tried international organized crime and racketeering conspiracies, international terrorism offenses, international telemarketing fraud, capital murder, and interstate transport of pornographic media.

She has represented federal defendants charged with death-eligible offenses as both lead and learned counsel and persuaded the Attorney General of the United States to de-authorize a federal death penalty case.

Notable civil cases include a gender discrimination suit against the Mission of Saudi Arabia, a financial interpleader action against Imelda Marcos, and a medical malpractice suit against the United States Bureau of Prisons.
Sounds like a real powerhouse.  However, Sternheim isn't the only attorney that Maxwell has hired and the other one is perhaps a little weirder – although no less high profile – in the form of Christian Everdell.
This guy used to be an assistant US attorney for the Southern District of New York and assisted in bringing down Mexican drug kingpin El Chapo, so it seems a bit weird that he would be defending Maxwell given what she stands accused of at this point. I guess money talks and everyone deserves a payday though hey?
In all seriousness though this sounds like a dream team of lawyers for Maxwell. Will be interesting to see what they come up with come next summer, especially as Maxwell is threatening to bring down some big names along with her. Oh boy.