It's been a while since we've heard anything in the case against Jeffrey Epstein and Ghislaine Maxwell, but a pretty big step has been taken today as it's been announced that Denise George, the Attorney General for the US Virgin Islands, has ordered the logs for Epstein's four helicopters and three planes from 1998 up until his death last year.
Featured Image VIA 
In case you had forgotten, Epstein's island Little Saint James – AKA 'Paedophile Island' – is located in the US Virgin Islands so this is a pretty big development in proceedings against everyone involved, as it means that everyone who ever travelled to his island will now be revealed in the public domain. And it's pretty obvious what they would have been getting up to over there as well if they were visiting, know what I mean?
Naturally, this has caused a bit of a furore amongst rich celebrities that have travelled there in the past. Here's what a legal source said: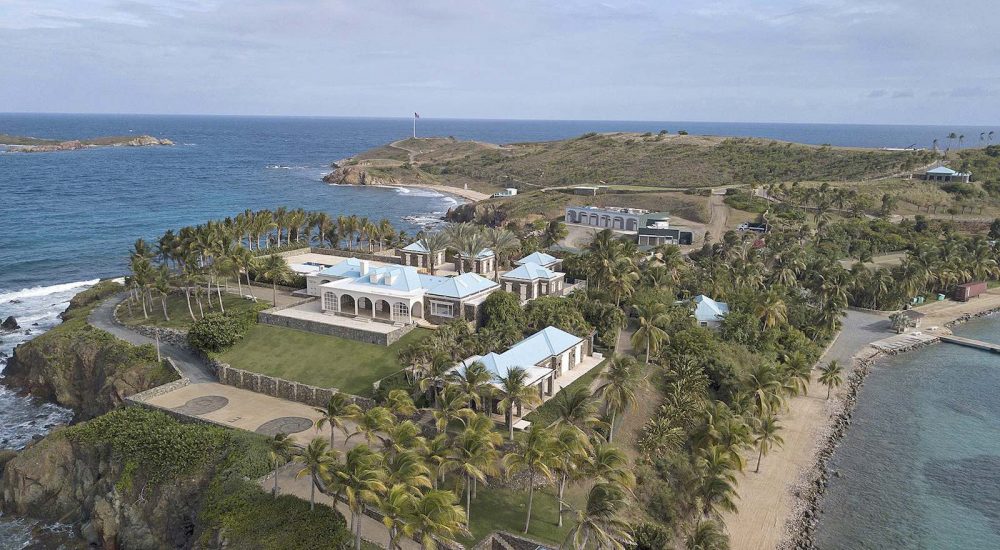 The records that have been subpoenaed will make the ones Rodgers provided look like a Post-It note.

There is panic among many of the rich and famous.
Rodgers refers to pilot David Rodgers , who provided logs in 2009 showing Prince Andrew, Bill Clinton, Kevin Spacey and Naomi Campbell were amongst those who visited the island. Most of those people denied ever going there though – however I'm not really sure if anyone believes them.
As for the panic amongst the rich and famous, that's hardly surprising either is it? Looks like a whole host of new celebrities are going to have to start doing the same in the near future. Any ideas who might be on the list?
For more of the same, check out this list of celebrities that Ghislaine Maxwell has been pictured with. That's another massive indicator too.