Even if you're perfectly content in your job, you will always be jealous of someone doing something that looks way more fun to you than what your'e actually doing, and probably earning more money too. This is probably going to be one of those times.
Featured Image VIA
McDonald's Monopoly isn't exactly the biggest game of skill ever – you just have to buy loads of McDonald's and stick your stickers on your board – but now people are being offered £45 an hour to try and help others complete it. The concept is pretty simple, you sign up for the job, then head to your local McDonald's, eat your food and collect your stickers, all whilst getting paid for the privilege.
You might be wondering why this would even be a thing that could actually make you money, but here's what Kai Feller – the co founder of Bark, who are running the initiative – had to say about the new job opening: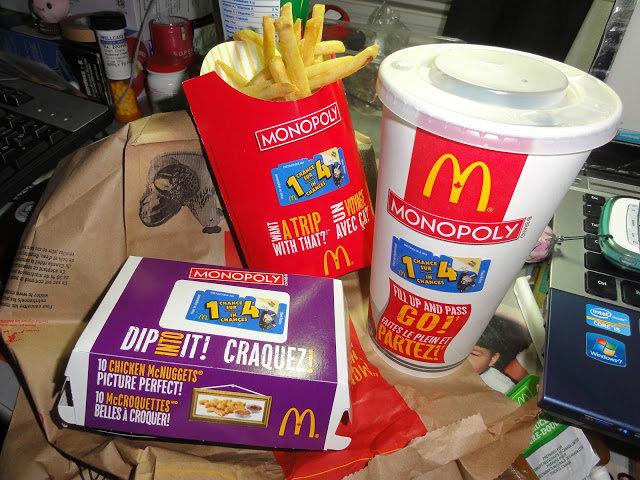 McDonald's Monopoly is always a massive hit every year, thanks to the high value of the top prizes!

However, some people don't have the time to be constantly collecting the stickers – and that's why we've launched our service.

For people out there who are desperate to get their hands on a Mini, an Xbox One, or even £100,000, our service massively increases their chances of winning.

We've always loved working in niche areas and supporting quirky services, as well as the traditional services we have on site, and to see people genuinely earning from this is incredible. It would be amazing if someone won big thanks to a Bark Pro McDonald's Monopoly Player!
So basically, you're collecting tickets for people who want to win a big prize and getting paid big bucks to cover your McDonald's meals and travel expenses. Even if you have to get a bus and buy a couple meals though that's still leaving you with a healthy profit. Sounds like the easiest job ever really to be honest and you can probably give the meals to some homeless people too if you want to feel good about yourself and not scoff them all. It's a win/win basically.
For more McDonald's, check out their new vegan burger. Mmmm.