Everyone wants to experience first class, but the sad reality of life is that many of us will never get the opportunity. There might be a way now though.
Featured Image VIA
Emirates is known as one of the most luxury airlines out there, and they've decided to open up access to their first class and business lounges to anyone, and you're not going to need an equivalent ticket to get in there. Of course, there is a catch.
In order to get into the business and first class lounge, you'll need to become a member of Emirates Skywards loyalty program. Dependent on your status and points within the company you could get in for free, but you'll probably have to pay a fee to get into the lounge. Dammit.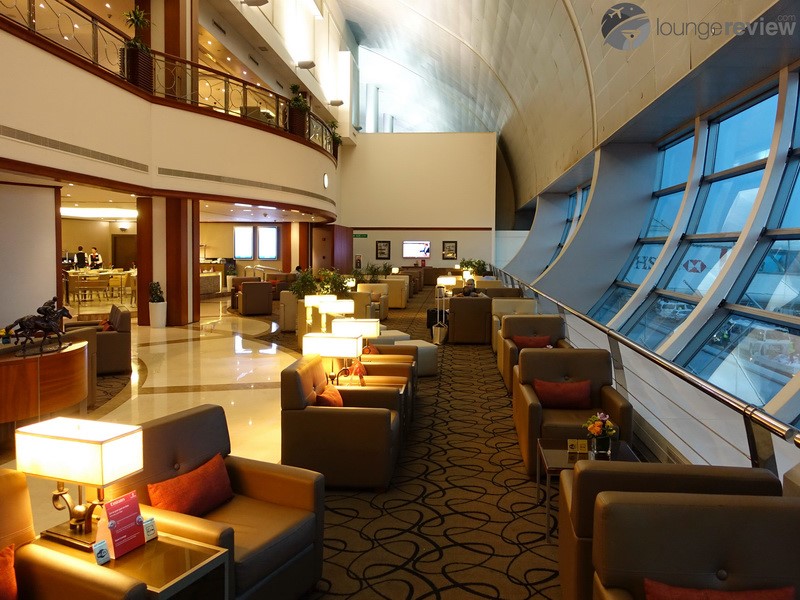 If you've just got a new card, you'll need to spend £82 for four hours in the business lounge and £164 for four hours in the first class lounge. If you've managed to accrue Silver or Gold Status (25,000 to 50,000 points) then you'll get free access to the business lounge and it'll cost you £82 to get into the first class lounge. Silver or Gold Status members can also bring a guest to either lounge for the same amount of money as an entry level member.
I suppose £82 isn't that much to spend four hours in the business lounge as you could probably make it worth your while with the amount of free food and drink you could consume in that time, but in reality it's probably not really that good because it's not even really that good in there. It's just a bit more spacious and nicer and you've got free food and drink, but unless you've got a really long layover it's pretty useless really because you won't spend enough time there to make it worthwhile.
There's another catch too – this offer is currently only available in Dubai. Don't think I'll be taking advantage of it anytime soon, but if you're really desperate to get into that lounge, try this guy's airport hacks which are a bit easier – although a lot more risky.