Finally it looks as if one country's leader is actually doing the sane thing to combat the spread of the Coronavirus after Germany's Angela Merkel announced last night that the country would be gathering public gatherings of more than two people.
Featured Image VIA
The measures were adopted after Germans refused to take government advice and self isolate (sound familiar?), but don't apply to families or anyone meeting up to perform some kind of work that will help society. Here's what she said as she announced it: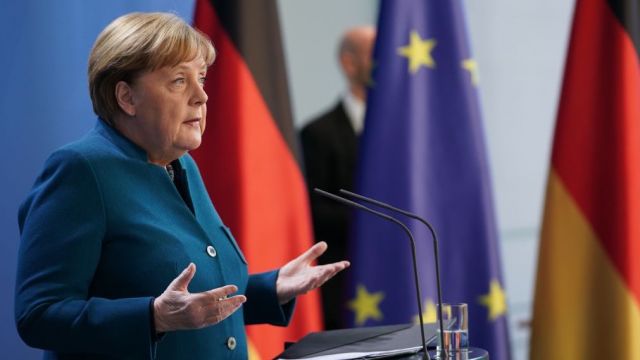 No-one wished for these restrictions.

I am convinced they will carry us through these difficult times.
The restrictions come in today on March 23rd and will be in place until April 19th. Merkel stressed that these were rules and not guidelines and that the police would be enforcing them.
Establishments that had previously stayed open such as hairdressers, massage parlours and tattoo studios have now been forced to close their doors. Kinda ridiculous they were staying open in the first place given the government guidelines, but I suppose most of us have seen firsthand how nobody is really taking this seriously and is happy to go to the park for a massive piss up over the weekend.
We can only hope that Boris enforces such measures in the coming days and that when he finally does it isn't too late and we don't end up like Italy. Given the remarkable similarities between our curves though, I'm feeling that the time to do that has probably been and gone.
For more of the same, check out these Italian mayors going crazy about people refusing to self isolate. Can't really blame them.