So yeah yesterday it was the 10th anniversary of the American invasion of Iraq. Remember that? How did it all turn out? Oh yeah they didn't have WMD's and the country is even more of a mess than when America went in. At least I think that's right, there isn't really that much coverage of it anymore and everyone seems to have forgotten about them over there. Smooth moves W.
Anyway, to celebrate this anniversary – or maybe just randomly and it was a coincidence, not sure – some hacker calling himself (or herself sure) has started hacking into the personal email accounts of some big time U.S. politicians and posting screengrabs of their confidential information. I'm not sure if this is cool or not – I mean obviously it's kind of cool because it involves hacking and embarassing political leaders but I know that I would be real mad if someone hacked into my email account and I don't even have anything in there worth exposing to the nation – but either way it's happened and we're going to talk about it, mainly because the stuff he has done with George W. Bush is really funny.
Guccifer – that's the cool/hip handle of the hacker – hasn't actually done that much that's actually that useful until the last week or so, it's mainly just been screwing with old politicians for no reason, which is still cool.  He began his campaign of terror by hacking into Colin Powell's Facebook page and posting up a load of anti-Bush posts in what has to be one of the best frapes of all time and then moved onto hacking into George Bush's personal email address and exposing some of his amateur paintings (they're really amateur BTW) and also how dumb some of his personal correspondence was.
Check out some screen grabs of those below, including a picture of George W. Bush with Ralph Lauren. LOL.
☛ More Hacking: Mark Zuckerberg's Facebook Fanpage Got Hacked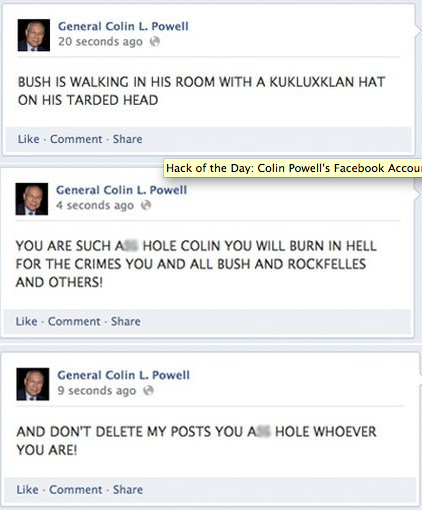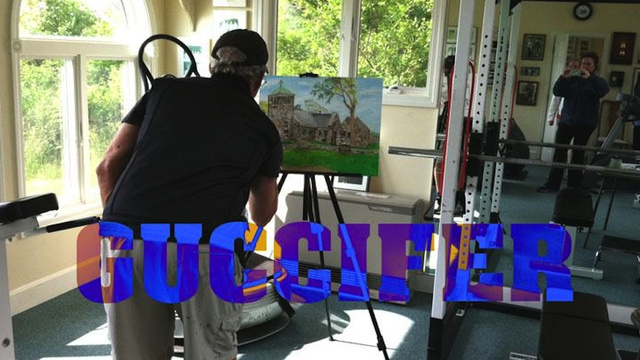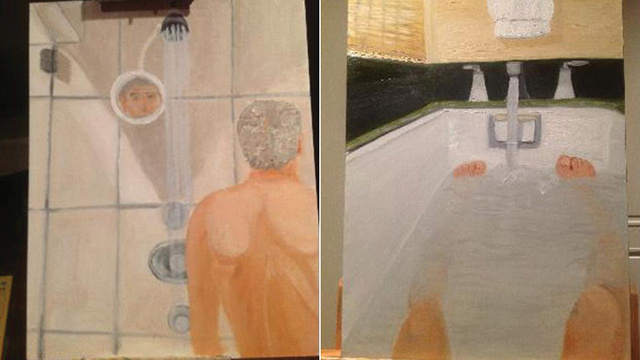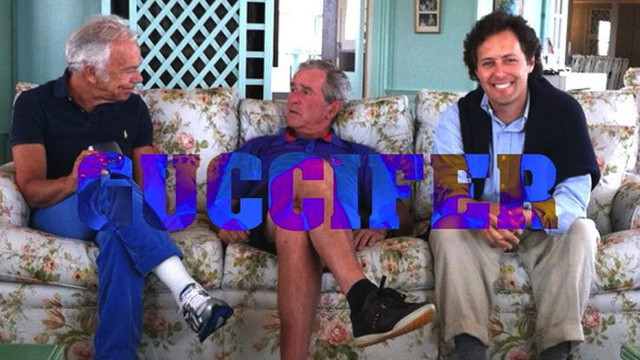 ☛ Even More Hacking: Burger King's Twitter Got Hacked And Turned Into A  McDonald's Twitter
I mean what is with those paintings? I guess they're simple, clean and stupid – kinda like George Bush – but why the hell is he painting self portraits of himself in the bath and the shower!?! That's just weird, right? And what the hell was he planning on doing with these paintings if they hadn't been leaked onto the internet?! It's perplexing. Also whoever took the one of him painting the church needs to realise that she photobombed her own photo thanks to that mirror. Idiot.
George W. Bush's emails that Guccifer found were kinda boring though to be honest and just talked about Bush Snr. being in hospital. If you want to check out an account of them head over HERE but to be honest it isn't really worth it. Of course, the part that you all clicked onto this article to find out about was George W. Bush's personal email address – and here it is: gwb@ogwb.org Cool email address right? Not really huh, I was expecting something like bigw@heartoftexas.com or something so it's kind of disappointing he has something so bland, but I guess that's the easiest way to stop people getting a hold of it. Oh yeah, not anymore pal.
Our friends over at Gawker decided to try and encourage people to email him what they thought of him yesterday because of it being the 10th anniversary of the Iraq invasion, so there's no telling if it will still work or not but you may as well give it a shot, what have you got to lose? You might even get a reply, if W. isn't too busy choking on pretzels or painting shitty pictures of himself or whatever the hell else he is doing these days.
As for Guccifer, he started getting a bit more serious last week when he  hacked into some correspondence between Hilary Clinton and Sidney Blumenthal that discussed the September 11th attacks on the U.S. diplomatic mission in Libya and sent them to a bunch of news sites but none of them had the guts to post it. What's his endgame and what's he gonna do next? I haven't got a clue but I'll be keeping tabs on him for sure as he has a lot of potential to become a Sick Chirpse favourite.
☛ More Of George W. Bush's Influence: America's Worst Ideas Ever