Gemma Collins isn't exactly one of the most controversial celebrities out there, but there's definitely a whole bunch of people who don't understand what she's about and why she's even famous and as such can't stand the sight of her.
Featured Image VIA
Turns out that one of these is former footballer turned Hollywood hardman Vinnie Jones. The pair came to loggerheads when filming for an episode of 'The Big Narstie Show' that will be broadcast this Friday night, with Vinnie making it pretty clear that he was embarrassed to even be on the same show with her.
The insults then eventually got so bad that GC stormed off the show for 15 minutes. Here's what a source said about the outburst: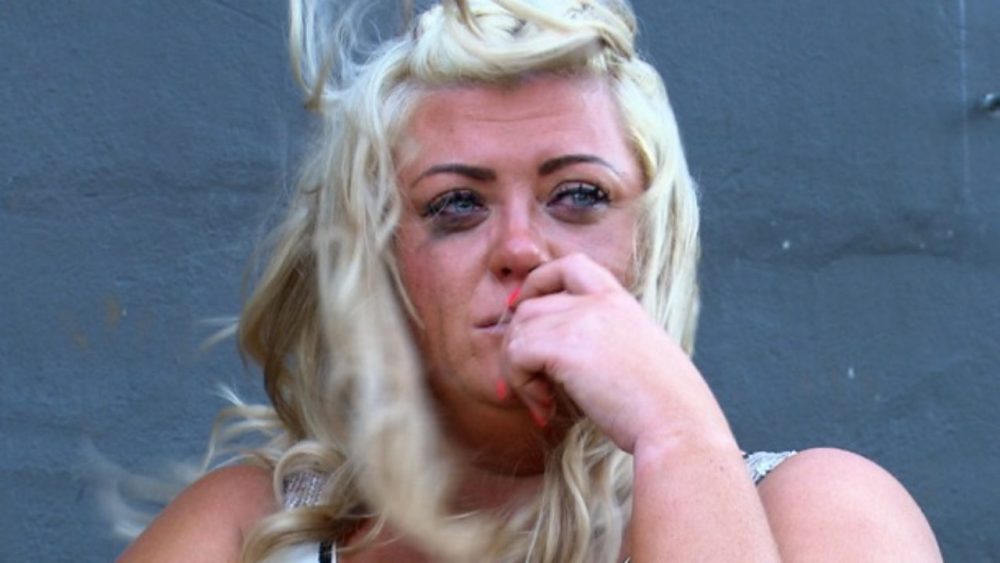 Gemma was naturally upset after Vinnie made unfair remarks about her reality series.

Vinnie turned his nose up at a clip from Diva Forever and even pretended to walk off stage in embarrassment of being on the same show as Gemma.

At one point he even grabbed a traffic cone from the side of the stage to put in between him and Gemma as they sat side-by-side on the sofa.

She took some time out from the interview with Big Narstie to have a cigarette but returned to filming after 15 minutes.

It was a shame she felt the need to leave and go backstage for a cigarette as she kept the studio audience and production team waiting – no one knew if she was even going to come back.
Yeah I suppose that it a bit lame from Gemma, but when she's starring in a TV show called 'Diva Forever', isn't everyone pretty much expecting her to act like that? And wouldn't she have expected Vinnie Jones of all people to give her some shit given his hard man take no bullshit persona?
Seems like a really dumb reaction from everyone involved, except maybe Vinnie Jones who was probably quite funny. Probably not funny enough to get me to actually tune into the episode though, natch.
For more of the same, check out when Gemma Collins made a sex tape and demanded a million pounds for it. Lol.