If you're in a relationship with a woman and you've never been nagged by them then you're either very lucky or a liar and sometimes it really is enough to send a guy to breaking point, as exemplified by this story.
Featured Image VIA
62 year old Malcolm Applegate probably thought that he was making the best decision of his life when he married his wife, but it turned out to be the worst as he was soon driven crazy by her incessant whining. In fact, Malcolm's life was so awful that one day he just left the house with all his stuff without even saying goodbye, spending the next ten years sleeping in a tent in a public garden before he found refuge in Emmaus Greenwich, a shelter for the homeless which helps to rebuild lives:
I was a gardener in Farnborough for 25 happy years.

I loved the job and I still love tending to gardens now. It wasn't until I got married that my life became increasingly unsettled.

The more work I took on, the angrier my wife got – she didn't like me being out of the house for long periods of time.

The controlling behaviour started to get out of hand and she demanded that I cut my hours.

After a long time trying to stay in the marriage, I decided to leave for good.

Without a word to anyone, not even family, I packed up and left. I went missing from them for ten years.

I was camping in farmland for that time, and I enjoyed my life, but when I heard about Emmaus through a fellow 'runaway', I knew that would suit me better.

I went to Emmaus Greenwich for an interview and moved in almost immediately.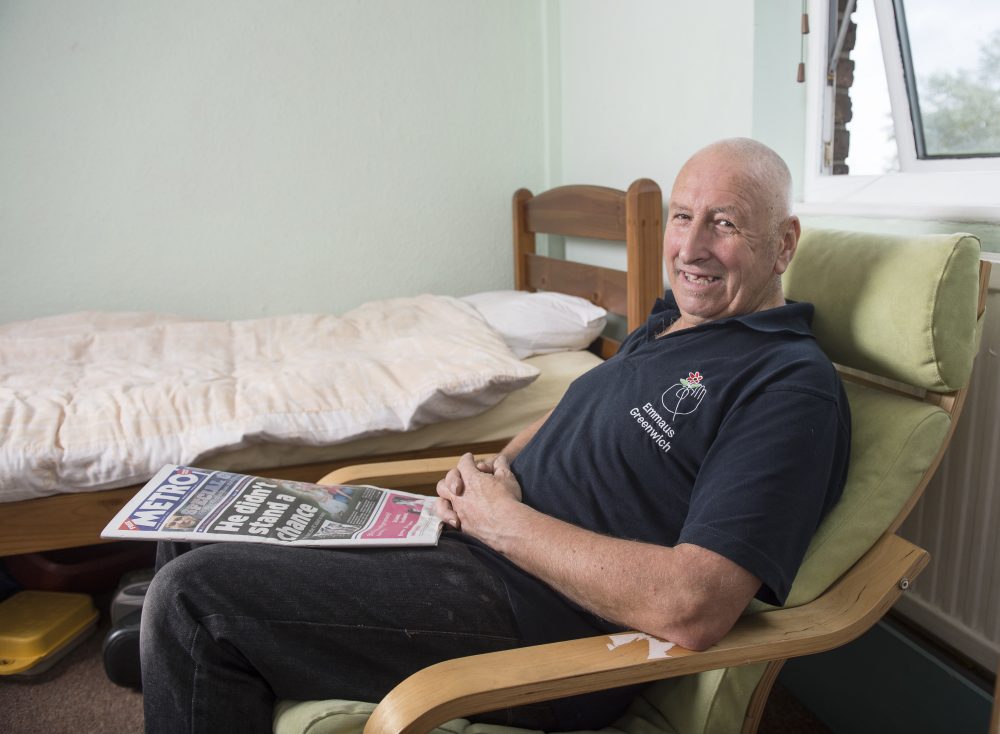 It had been a decade years since I'd last seen my sister, and in that time she had been to all of the Salvation Army hostels in the South trying to find me.

I think she assumed I was dead. I wrote her a letter once I was settled in Greenwich and she phoned me up, in floods of tears.

We now have a great relationship again.

My day-to-day involves working in the shop or driving the vans, I'm not fussy what jobs are given to me as long as I'm working.

In my spare time, I enjoy doing sponsored walks for other homeless charities.

My recent walk through London raised almost £300 ($394) for Street Souls, not bad for a man in his sixties.

I'd like the people who donate to Emmaus to know that I am grateful for being given a second chance at life.

I have a lovely room, I am able to work and I can still lead an active social life. I love it here – my life is officially back on track.
I mean it's cool he's living somewhere now but I find it kind of ridiculous that he couldn't find anywhere to live for ten years if he was still working as a gardner. Surely he could have been able to afford rent on that wage and it wasn't necessary for him to live in a field. Maybe he just wanted to cut himself off from domestic reality his wife had screwed him up so hard, I dunno.
For more nagging meltdowns, check out this guy who cut off his mother's head because she nagged him so hard. Extreme.