Game of Thrones season 8 kicks off on April 14th and if the show's consistently awesome form is anything to go by we're in for an absolute cracker of a final season.
Featured Image VIA
There is some annoying news though – because I could have sworn that in the build-up to this season the show's writers/producers said that each of the six episodes of the final season would be something like 2 hour epics. Presumably to make up for the fact there are only six episodes.
Well HBO has released the runtimes of each episode of the final season, and it's not quite what everyone was expecting.
Episode one: 54 mins

Episode two: 58 mins

Episode three: 1 hr

Episode four: 1 hr 18 mins

Episode five 1 hr 20 mins

Episode six: 1 hr 20 mins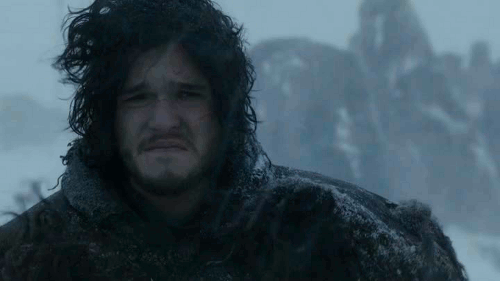 It's a bit like your dealer getting you hooked on some mind-blowing draw, making you wait two years for your next fix… then delivering you an eighth instead of the ounce they promised. Well OK maybe it's not that bad but still, it looks like the first 3 episodes run at the usual 60 mins while the final three are a bit longer with 18 and 20 minutes extra footage. Not quite what everyone was expecting. 
It's no big deal I suppose, it will definitely be immense regardless. No doubt there'll be characters getting killed off left, right and centre in every episode, plus dragons, White Walkers, direwolves and whatever other messed up twisted creatures they'll think up this time.
Can't wait. In the meantime, get a load of Sansa Stark's secret Instagram where she reviews sausages. Seriously.