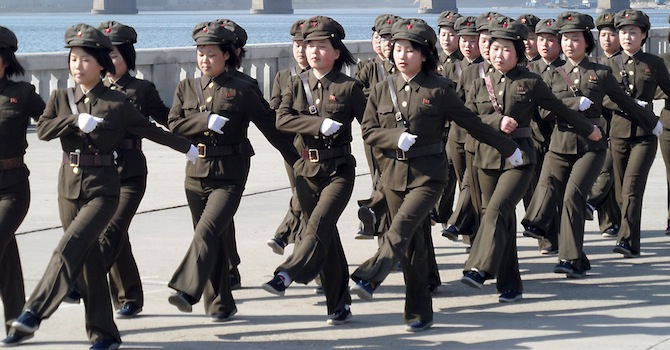 When dealing with a psychopathic nuclear bomb wielding North Korean who has his sights set on messing up the whole world for the rest of us, you'd probably think that there's not much light at the end of the tunnel. Well it turns out that there is light at the end of the tunnel and that light comes in the form of FUNK.
Yesterday we covered all of the important aspects of the whole North Korea VS America thing, such as how big is either army, what music do both countries listen to and of course, a comparison of the two top dogs running the show from each country. Check it out here if you missed out, it's all the info you'll ever need on the subject.
Anyway, back to the funk. So it seems that any grave situation can now be rectified with a bit of funk music. For example, here's a video of North Korea looking all serious and shit, but as soon as you start playing some funk over the top the whole thing just looks like a real fun place to hang out, makes me kinda wanna go there, or just listen to some funk.
☛ Next: North Korea: Where Dreams Come True
Check it:
[yframe url='http://www.youtube.com/watch?v=AkxGj3Lr3D0′]