Yesterday I posted how one nice English fan wanted to try and rectify all the vile abuse that the crying German girl at Wembley got after she was filmed on the big screen during the England V Germany game and now we're seeing that the fund-raising has gone through the roof.
Images VIA
Joel Hughes originally set a £500 target for the fundraiser, but at the time of writing almost £16,000 has been raised for the girl. Sadly though, Joel hasn't managed to track her down just yet but assures us that the money will be going to a good cause if he can't locate her: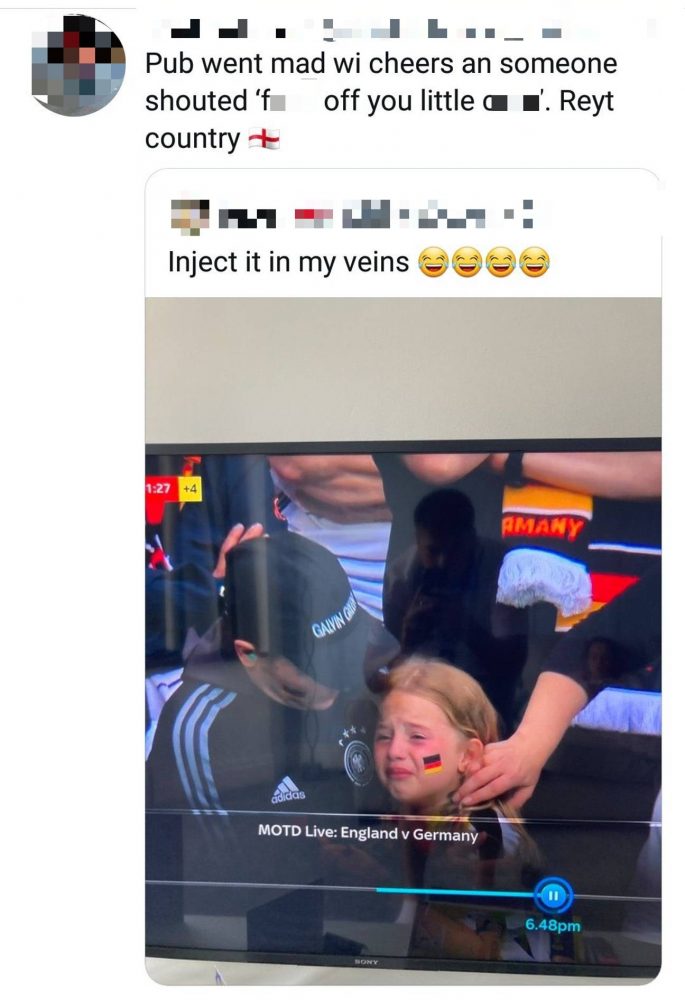 Morning all, again, thanks for the awesome support! I've not contacted the parents yet but have had some strong leads and am in connection with some German journalists.

I'm going to come up with a cut off date after which this campaign will end. Then, if I'm in contact with the family, they shall get all the funds.

If not, all funds will go to a suitable charity. I would prefer the former but hey ho – having some good come out of this is the main point.
That's nice isn't it? Fairly sure he'll be able to track her down, only question now will be how much of the money she ends up keeping. I would take it all if I was her – it's not like even £30,000 is going to offset the heartache of seeing her home nation get dominated by England, is it? Lol.
For more of the same, check out this fundraiser from an Ibiza addict asking for everyone to pay for his drinks. Bit of a beg hey?