A Birmingham man wanted for armed robbery made a complete botch of his getaway attempt after being clocked flouting lockdown rules by police officers in Birmingham City Centre.
Featured Image VIA
Incredibly, he kicks one police officer in the balls before trying to make his escape, but his efforts don't quite go to plan:
a armed man attacks a officer after breaking lockdown to buy call of duty

A man has now been jailed for 19 month pic.twitter.com/XY0bV7aVdK

— London & UK Crime (@CrimeLdn) March 4, 2021
Lol – how are you going to kick a police officer in the balls and then immediately slip and fall on the floor? Absolute disaster class in how to get away from the cops.
Funnily enough, according to the Birmingham Mail, Clint Butler was a fugitive who had been serving a 17-year extended sentence for crimes including robbery and firearms offences, which was due to finish in 2024. He had absconded from HMP Spring Hill open prison in Buckinghamshire last November and had been in hiding ever since.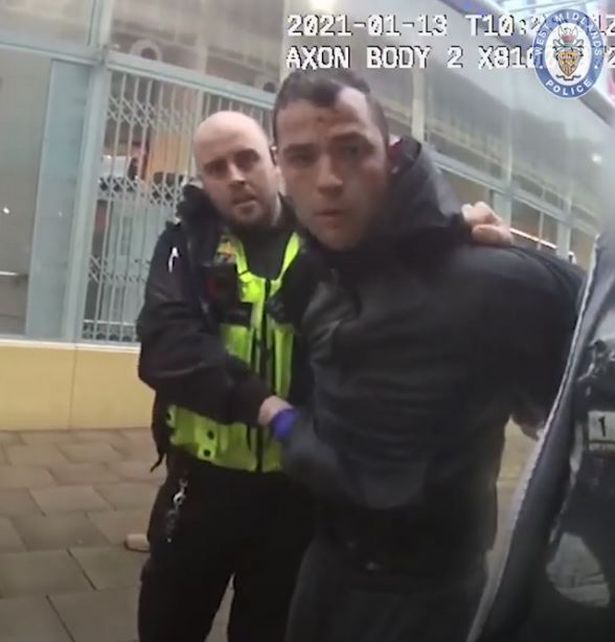 Who knows how much longer this moron could have remained 'free' if he hadn't decided to go to the shops to buy Call of Duty… during national lockdown no less! He's now had an extra 13 months added to his sentence for absconding from prison, and another 6 for assaulting the police officers. Great going bud.
To watch a Bradford man escape from court with a little help from his friend in attendance, click HERE. Most useless guards ever.